The Packing District is a vibrant mixed-use development located in Orlando, Florida. Situated on the west side of downtown Orlando, the district covers approximately 202 acres and is being developed as a unique urban neighborhood. It is a collaborative effort between the City of Orlando, and the Orlando Community Redevelopment Agency (CRA).
The original plans are set to include multiple new home builders, with Toll Brothers leading the area's growth with a private enclave of 135 new luxury townhomes minutes from the historic College Park neighborhood.
Why Packing District?
The name "Packing District" pays homage to the area's rich history as a citrus packing and distribution hub. The district is designed to honor and celebrate this heritage while revitalizing the neighborhood with a modern touch.
It aims to create a vibrant and inclusive community that combines residential, commercial, retail, and recreational spaces.
Packing District Community Features
One of the notable features of the Packing District is the transformation of the former Orlando Naval Training Center (NTC). The NTC site has been reimagined as a new urban neighborhood called "The Yard."
It features a mix of residential options, including apartments, townhomes, and single-family homes.
The Yard also includes green spaces, parks, and pedestrian-friendly streets, creating an inviting environment for residents and visitors alike.
The Packing District also showcases the rich history of Orlando's agricultural past. The district will include a museum that honors the city's citrus heritage and public art installations that celebrate the area's cultural diversity.
The first phase of the development is set to include over 700 residential units, ranging from apartments to townhomes to single-family homes. The retail component will feature a mix of local and national brands, including a food hall, breweries, and specialty shops.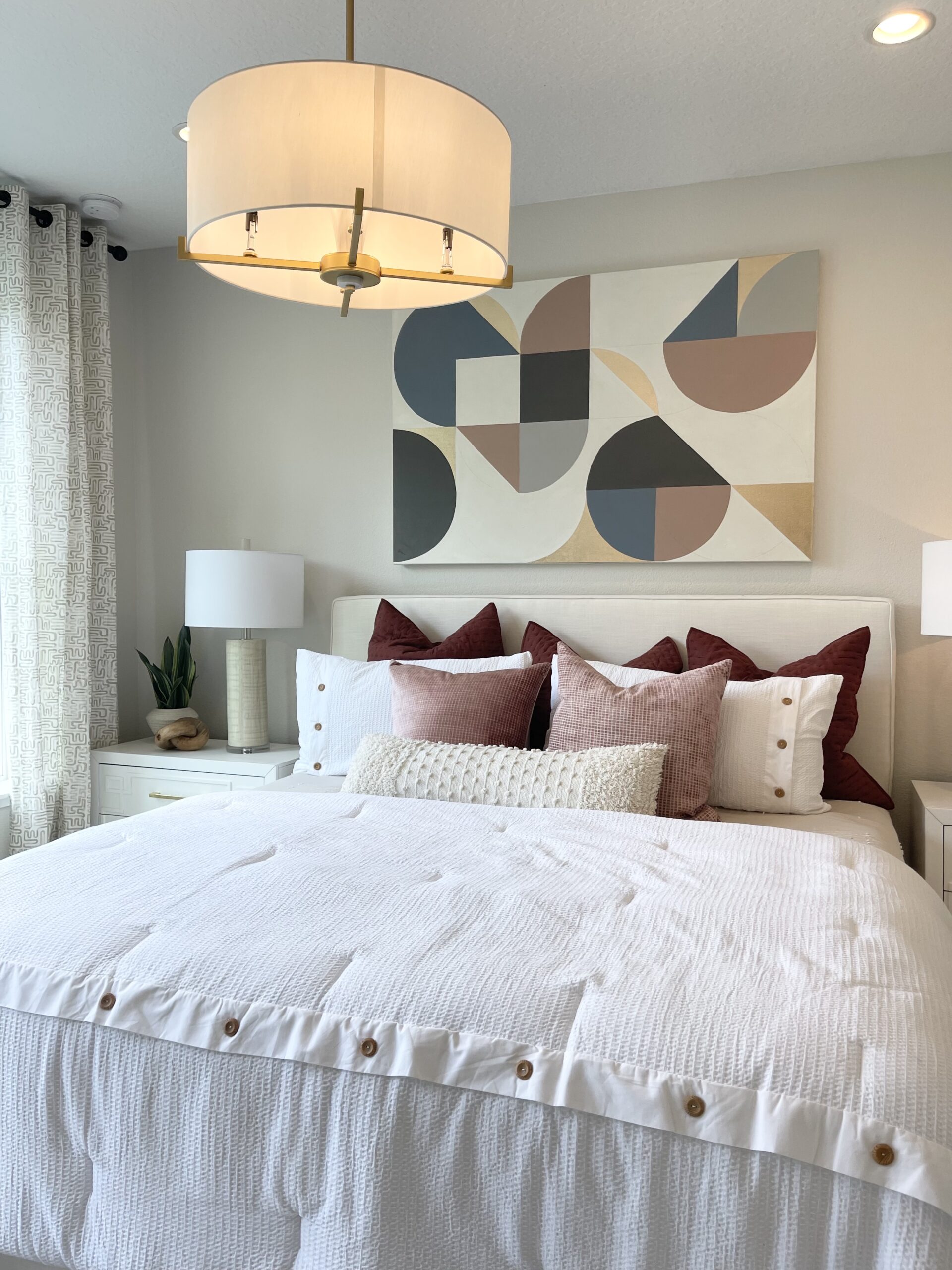 The Brix
Beautiful modern and transitional exterior architectural design. Interior design features are open floor plans that are spacious and well-designed for living and entertaining. Each unit will have a private rooftop for more enjoyment.
The Brix Community Features will include an open courtyard with seating and community engagement, a dog park, and a new Leonard and Marjorie Williams YMCA near the community entrance.
Bike paths that lead into College Park and nearby Winter Park, Florida.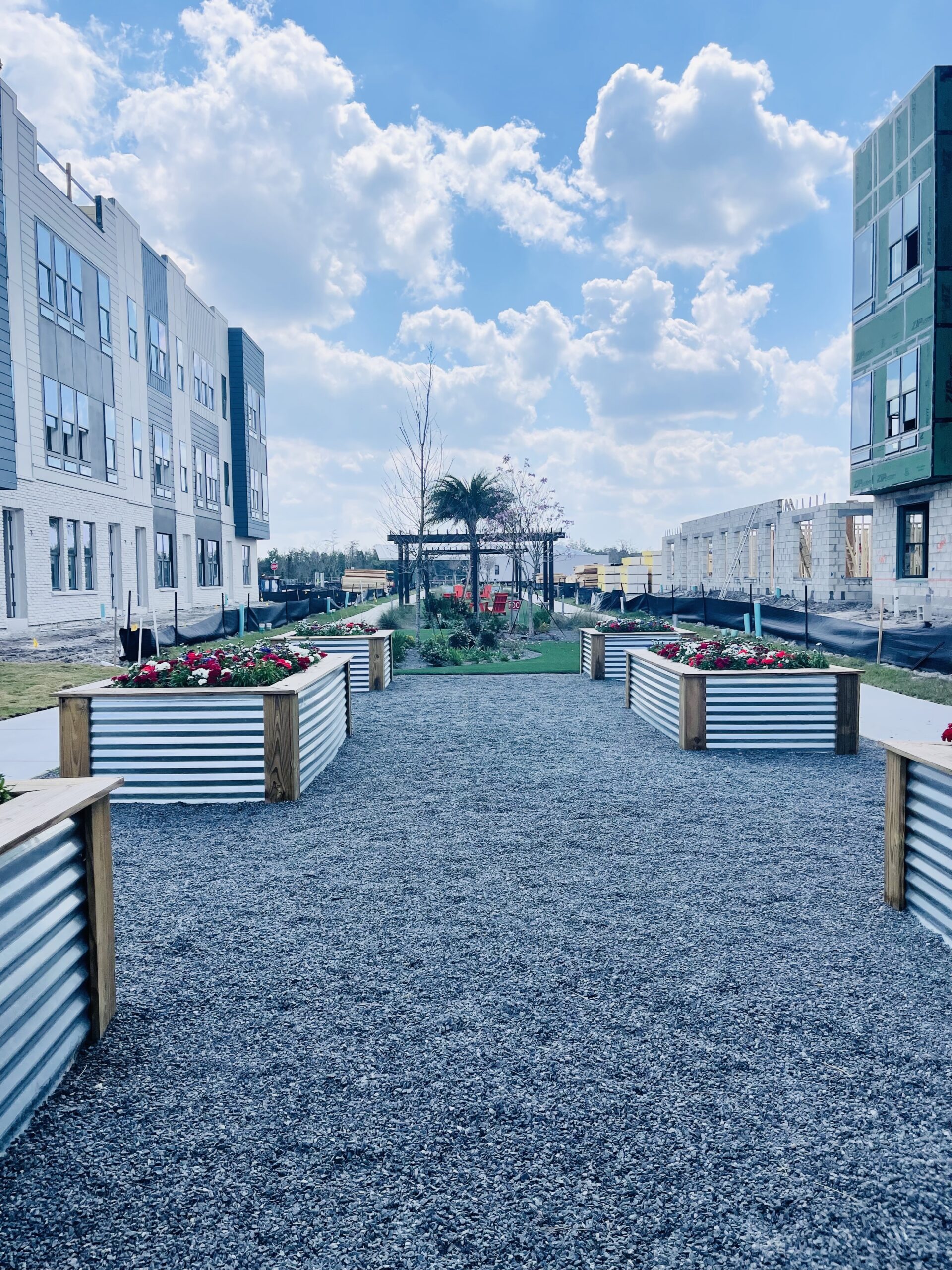 Community Amenities & Attractions
In addition to residential areas, the Packing District offers various amenities and attractions.
The district features a food hall called "The Hall on the Yard," which offers a diverse selection of culinary experiences from local vendors. It serves as a gathering place for residents and visitors to enjoy delicious food and socialize.
The Packing District is also home to "The Packing House," a multi-use venue that hosts events, performances, and exhibitions. It serves as a creative hub for artists, entrepreneurs, and the community, fostering a vibrant arts and cultural scene within the district.
The development will feature a 6.5-acre public park and a network of trails and boardwalks that wind through the wetlands and woodlands on the property. There will also be a community garden, playgrounds, and a dog park for residents and visitors to enjoy.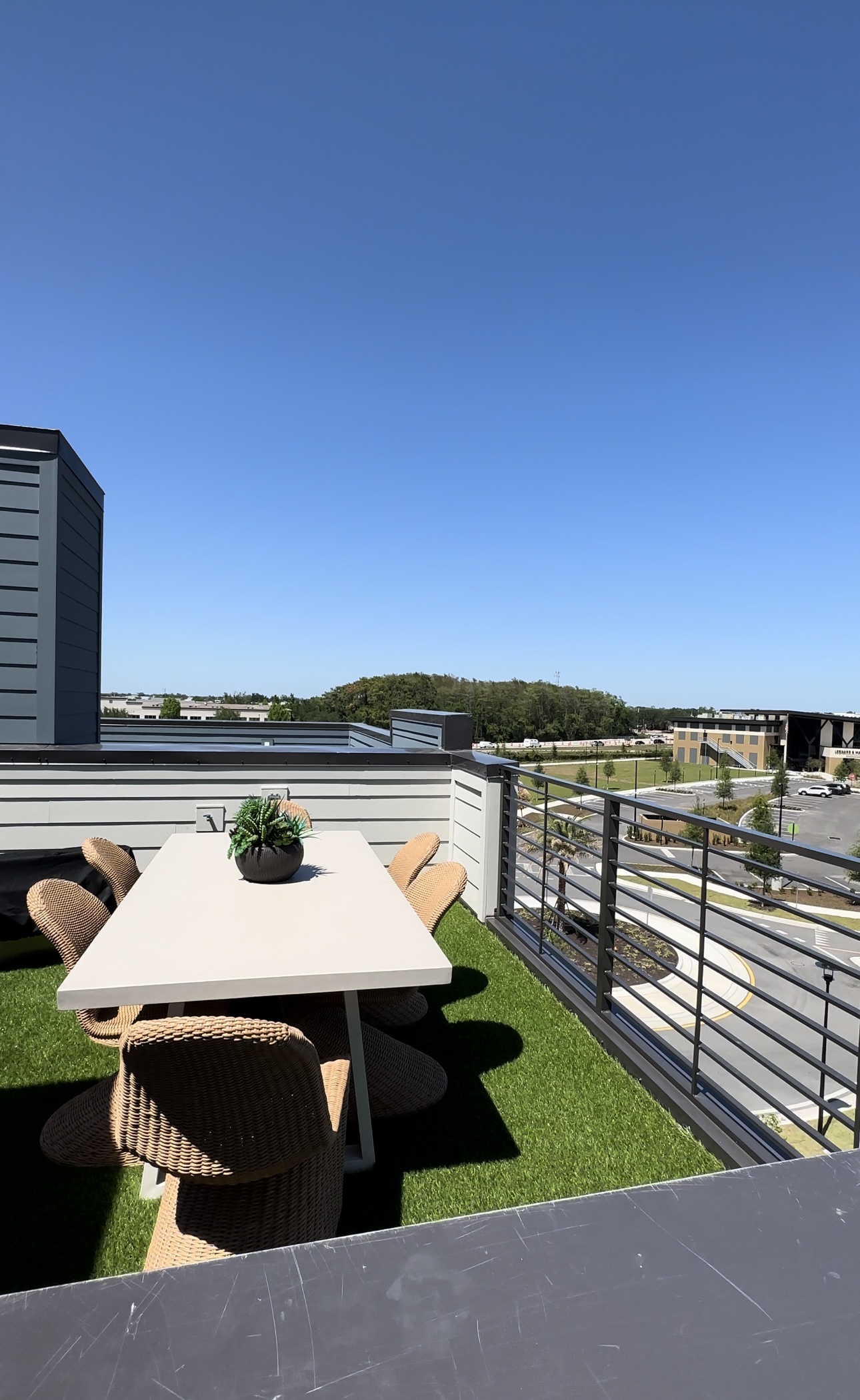 Best Things to Do Nearby
Located close to Orlando's historic College Park where you will find local parks, abundant green spaces, Lake Ivanhoe known for waterskiing and paddle boating, golfing, dining, boutique and vintage shops.
Winter Park, Florida is the next neighborhood over where you will find some of the best restaurants and shopping in the and paddle boating, while golfers can hit the links at several nearby courses.
The Orange Blossom Trail (OBT)
The Orange Blossom Trail (OBT) is a major Central Florida road stretching approximately 46 miles from the southern outskirts of Orlando to Mount Dora.
It is an iconic and historically significant roadway in the region, known for its cultural significance and commercial activity.
Today, the Orange Blossom Trail is a bustling thoroughfare that runs through diverse neighborhoods and commercial areas. It passes through Orlando, intersecting several major highways, including Interstate 4 and State Road 50.
The road is a vital artery for local and regional transportation, accommodating significant vehicular traffic.
You can find many businesses along the Orange Blossom Trail, including restaurants, retail stores, hotels, and entertainment venues.
It is known for its vibrant commercial activity and diverse range of shops and services, reflecting the multicultural nature of the surrounding communities. The road is lined with numerous billboards, attracting attention to the various businesses and attractions.
Best Places to Stay Near the Packing District
Alfond Inn: located steps from Park Avenue in Winter Park, Florida
Orlando Tiny Home Community: For those who want a more unique experience and connect with nature
Apartment Rental-Long Term Rentals: Located 15 mins to downtown Orlando and 25 mins to the Orlando International Airport
The Future of Orlando's Packing District
The Orlando Packing District is not only a development but also a community that is committed to sustainability and green living. It is exciting to see the growth of this new neighborhood that will soon have a beer garden with a food hall. A 40-acre urban farm, scenic walking and bike trails, an entertainment stage, a futuristic regional park, and more.
Conclusion
The Packing District in Orlando is a dynamic urban neighborhood that combines history, community, and modern development.
It offers a range of residential options, commercial spaces, culinary experiences, and cultural attractions, making it an exciting destination for both locals and tourists.
As construction continues on this exciting new project, it is clear that The Packing District is more than just another development. It represents a commitment to preserving Orlando's history while also creating an innovative space for future generations to enjoy.