Horizon West is an up-and-coming neighborhood in Southwest Orange County, Florida. It is continuously expanding due to high desirability. This community lies near Winter Garden and the Orlando area, offering easy access to the many attractions in each city, like Walt Disney World.
It is one of the biggest master-planned developments in the central part of Florida, comprised of a town center and six villages. These mixed-use villages are filled with housing, schools, restaurants, shops, attractions, and more, making them exciting places to live and visit. Below, you'll find information on all aspects of Horizon West, including new events, things to do, where
to shop, and more.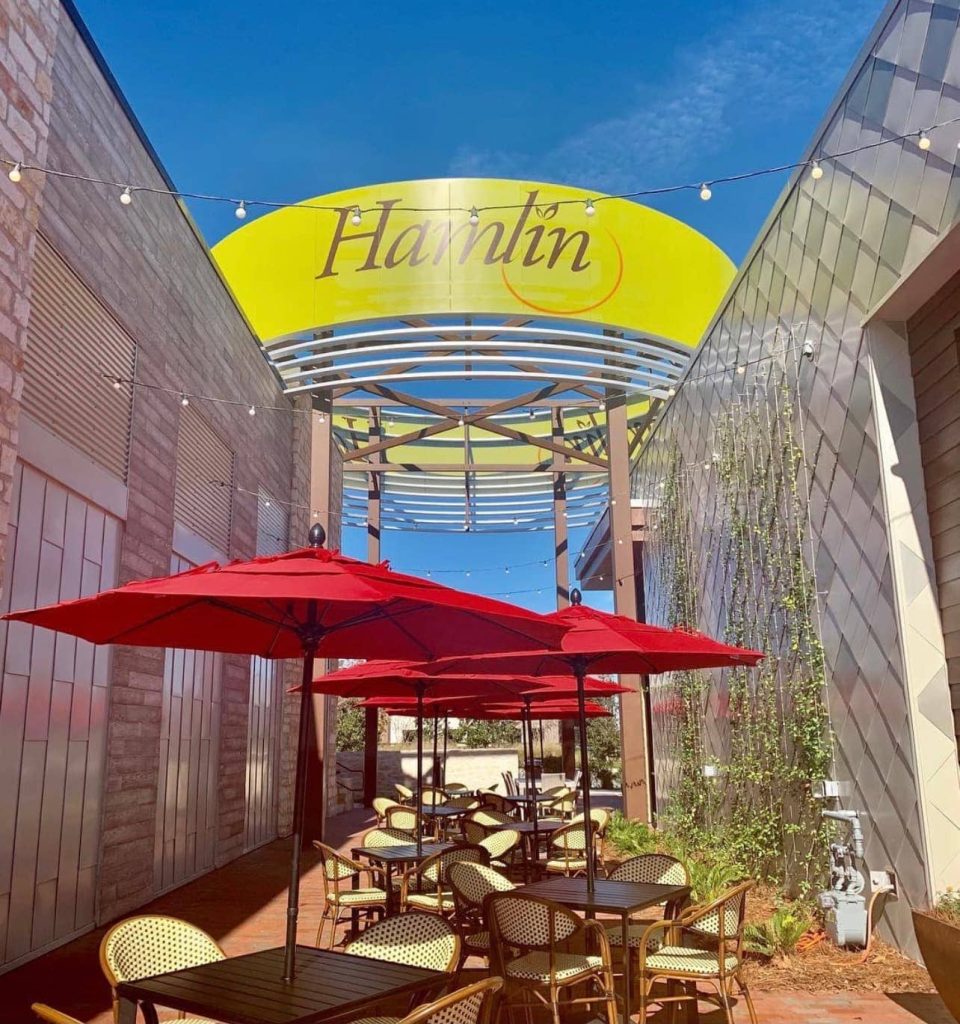 Get to know Orlando! Here are some more community guides:
The Story of Horizon West
Most of Horizon West is made of former citrus groves. Unfortunately, many of these groves were destroyed in 1980 due to freezing winters. In 1994, property owners collaborated with Orange County to develop a plan for the area inspired by new urbanism projects. It was intended for the plan to create a well-thought-out community to help avoid future development challenges.
The community plan included separating the area into six distinct villages, which are the following:
Lakeside Village
Village of Bridgewater
Town Center
Village F
Hickory Nut Village
Village I
It was decided that each village would have walkable central commercial spaces, with a larger area for
commercial needs situated in the Town Center. A quick drive or walk around Horizon West today lets you
see how this plan was well implemented. Horizon West is an unincorporated Orange County community
that spans Windermere and Winter Garden.
Exciting Horizon West News
As the community continues growing, many exciting things are on the horizon. For example, a new Orange County Library System branch will open in 2025. This library will feature 20,000 feet of space filled with meeting rooms, study rooms, events, and more. The new library branch has been in talks since 2016, though it was not approved until 2022.
A large regional park is mapped out, and construction will begin in the summer of 2023. This park will provide additional walking and biking paths, picnic areas, and more. There is no completion date yet, but it will offer more outdoor activities in Horizon West.
Stay up to date on Horizon West happenings.
Best Things to Do in Horizon West
This family-friendly community has many offerings, from parks to local restaurants, ensuring visitors and Horizon West residents have plenty of entertainment opportunities. Most attractions and restaurants were built within walking distance, so you can easily explore the area on foot like most residents. Below, you'll find the best things to do in Horizon West.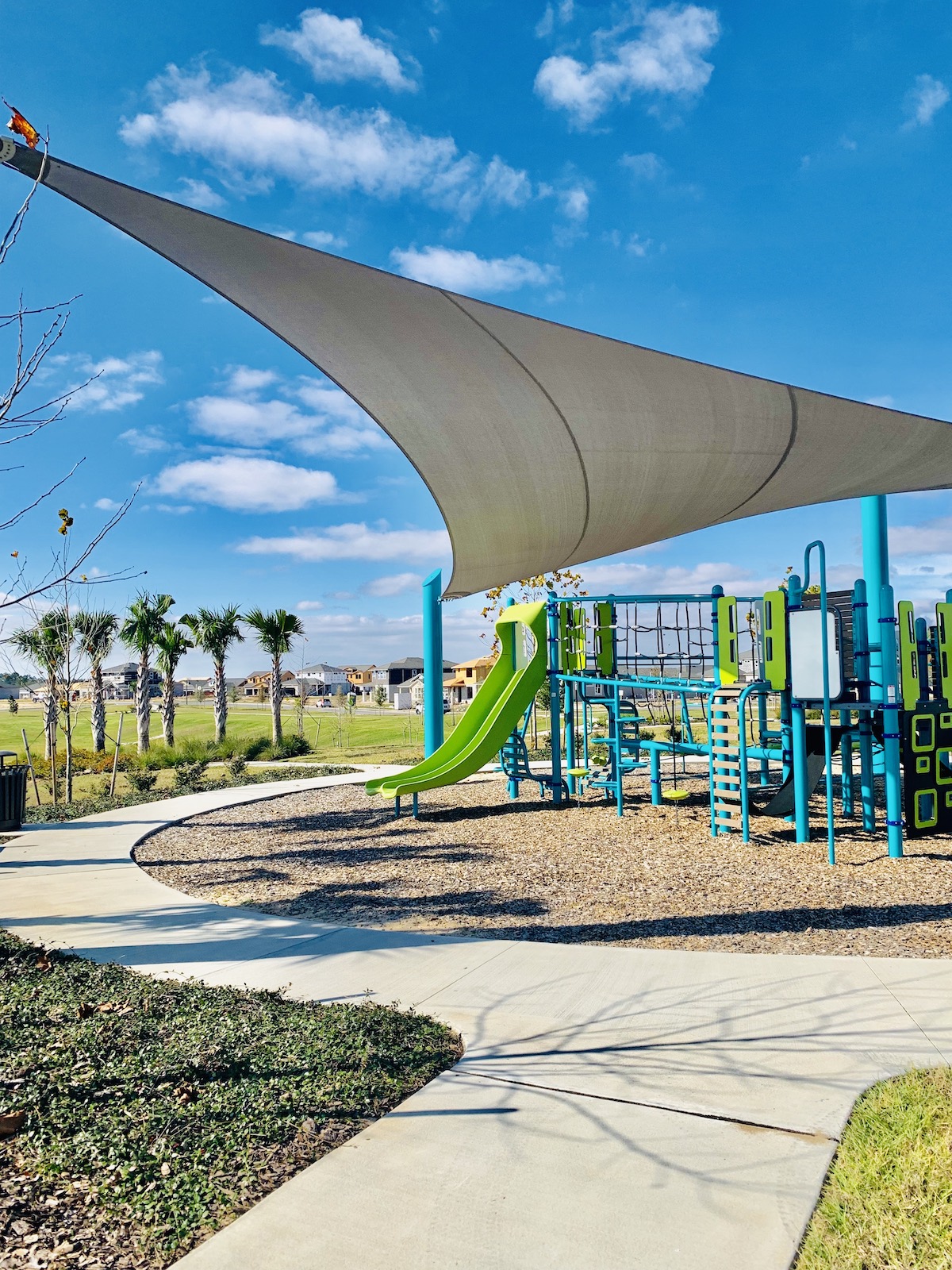 Parks in Horizon West
Below are details on the available parks in Horizon West.
Horizon West Regional Park
As mentioned, the Horizon West Regional Park has yet to be built. However, it will feature many amenities, including equestrian trails, scenic trails, and more.
Address: Hamlin Groves Trail at Mann Road, Winter Garden, FL 34787
Independence Community Dog Park
While it offers a fun space for dogs to run around and exercise, this park also has plenty of activities for humans. A playground, walking paths, and a skate park surround the outdoor dog gym. This park is open daily in all seasons, with hours varying from summer to wintertime.
Address: Winter Garden, FL 34787
Biking/Walking Trails in Horizon West
Multiple biking and walking trails exist within the community, especially in the green belt around each village. One of the primary biking trails is the West Orange trail, a 22-mile route that travels through various towns, including Killarney, Oakland, and Winter Garden. Additionally, a nature trail is worth exploring in the rear of the Latham Park community.
Places to Eat in Horizon West
Horizon West has an eclectic offering of restaurants that range from French to Turkish cuisine. Even picky eaters will find a suitable option in this community.
Bosphorus Turkish Cuisine
Take a trip to Turkey by visiting Bosphorus Turkish Cuisine. This restaurant has multiple locations around Orlando; each decked out with Turkish art, glassware, and more. The restaurant uses halal meats, fresh produce, and authentic Turkish ingredients to produce tasty Mediterranean food.
Address: 16418 New Independence Pkwy #140, Winter Garden, FL 34787
The French Café – Hamlin
Satisfy your French cravings with a visit to The French Café in Hamlin. Menu items are made from scratch daily and include French favorites like croissants, quiches, crepes, and more. Enjoy breakfast, brunch, lunch, or dinner here in the Horizon West area.
Address: 16412 New Independence Pkwy, Suite #140, Winter Garden, FL 34787
Ford's Garage
This local favorite specializes in beers and burgers, making it a top choice for families. Ford's Garage features décor reminiscent of a 1920s gas station, complete with pumps, antique Ford vehicles, and more. This spot is great for picky eaters, as you can find gourmet burgers made from different proteins, including turkey, chicken, beef, and vegetarian options. Menu favorites include blackened salmon and BBQ pork ribs.
Address: 5375 Hamlin Groves Trail, Winter Garden, FL 34787
New York Beer Project
Travel back in time to an 1892 replica of New York City's Atlantic Garden Beer Hall by visiting the New York Beer Project. This gastropub includes unique décor like gas-lit chandeliers, chestnut trees, and iron crafted into the story of beer. Try the award-winning beer alongside the NYC-inspired cuisine when visiting the New York Beer Project.
Address: 9230 Miley Drive, Winter Garden, FL 34787
Miller's Ale House
Head to Miller's Ale House to catch sports and dine in a casual environment. This restaurant originally opened in 1988 in Jupiter, FL. Now, there are locations throughout Florida. It's the perfect spot to share a plate of wings, sit outside on the patio, and drink a cold beer.
Address: 16428 New Independence Pkwy, Winter Garden, FL 34787
Toastique
Simple, healthy, and tasty gourmet toast options are at Toastique. This spot also features delicious smoothies, juices, and breakfast bowls. It's a great spot for a lighter meal before exploring the villages of Horizon West.
Address: 14410 Shoreside Way, Suite 170, Winter Garden, FL 34787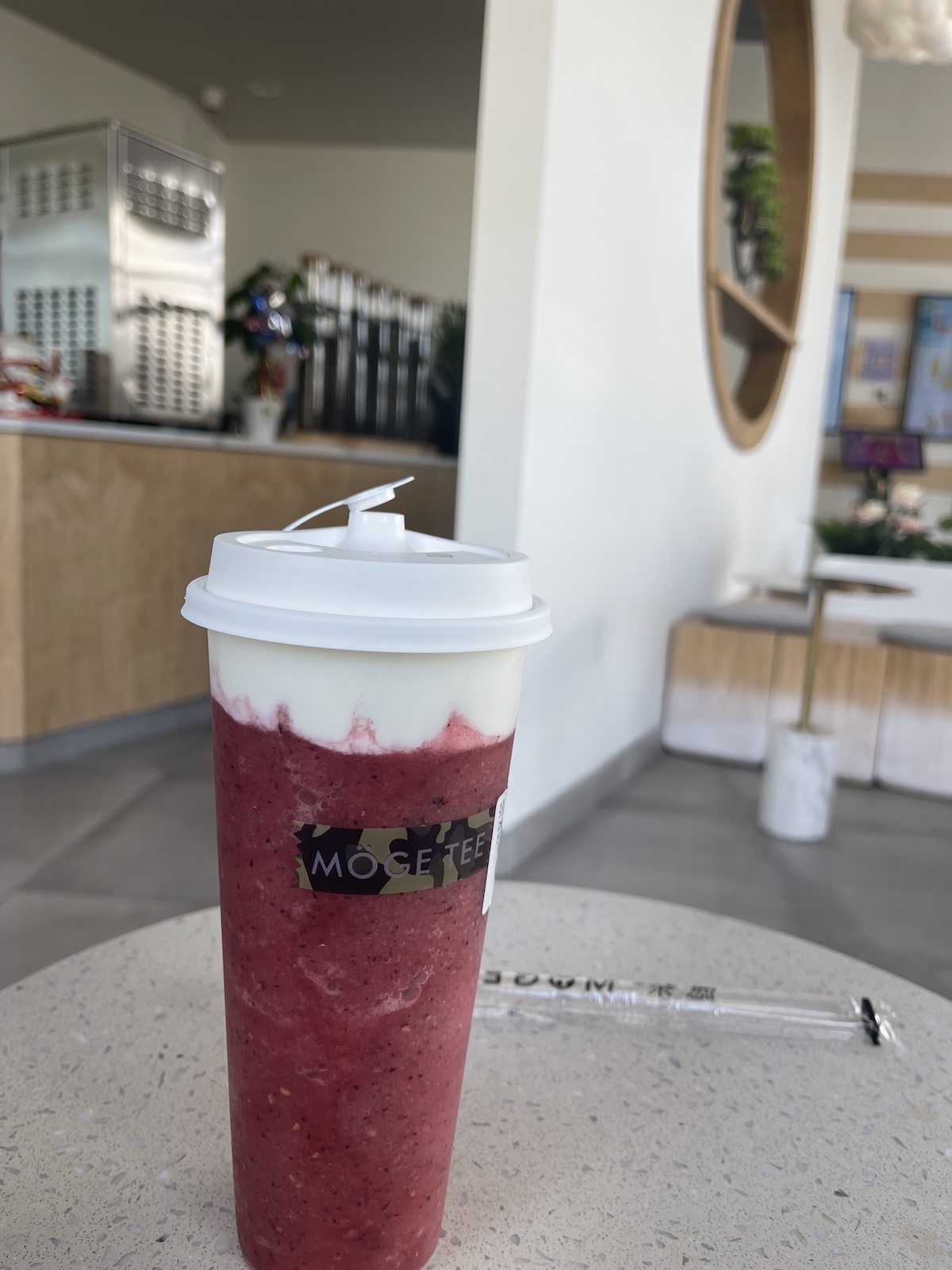 Moge Tee
Moge Tee is a large bubble tea franchise that started in China in 2012. Now, it has locations worldwide with about 380 stores available to visit. You'll find fun menu options like fruit slush, pudding, coffee, teas, and more.
Address: 14410 Shoreside Way Ste.140, Winter Garden, FL 34787
Home State Brewing
The marriage of art and science inspired this craft brewery. It features a cool atmosphere, plenty of comfortable seating, and a large pet-friendly outdoor space. On weekend mornings, Home State Brewing is used as a popup coffee bar. You can grab a brew, listen to live music, and order food from the food trucks parked outside from noon on.
Address: 16016 New Independence Pkwy, Ste 100, Winter Garden, FL 34787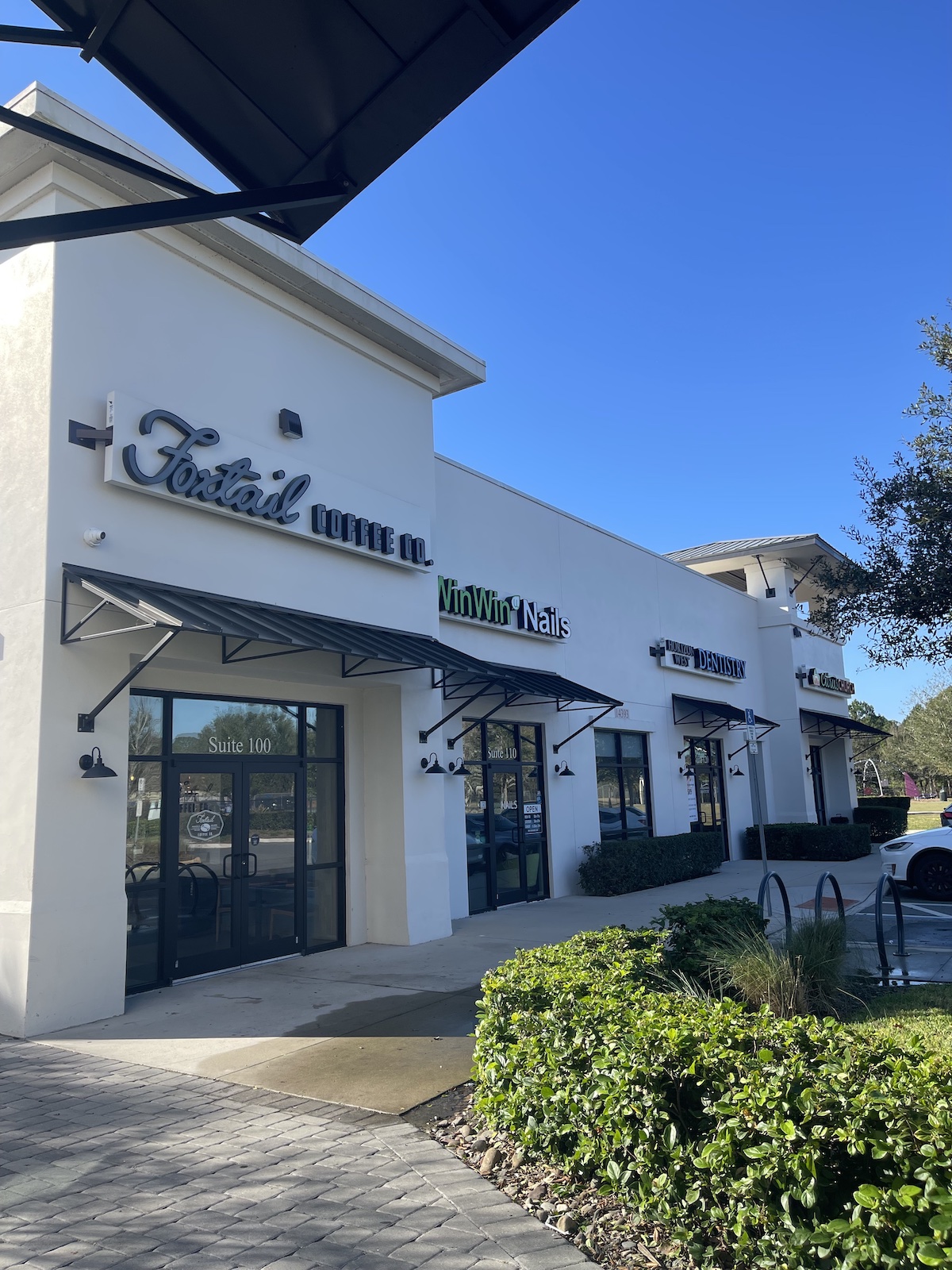 Foxtail Coffee
Coffees and pastries abound at this local coffee shop. The interior décor is rustic yet airy, making it the perfect spot for a morning jolt of caffeine. The menu includes classic coffee drinks such as lattes and cold brews. However, there are also fun drinks like blue lagoon tea and tropical white iced tea shakers.
Address: 1282 N Orange Ave, Winter Park, FL 32789
Kelly's Homemade Ice Cream
Kelly's Homemade Ice Cream is an excellent spot for a scoop if you fancy a sweet treat after visiting one of the local restaurants. This ice cream shop has multiple locations around the Orlando area, though the Windermere spot is the closest. Enjoy fun, inventive flavors here, like alligator tracks or rice Krispie cream.
Address: 14387 Bridgewater Crossings Blvd #110, Windermere, FL 34786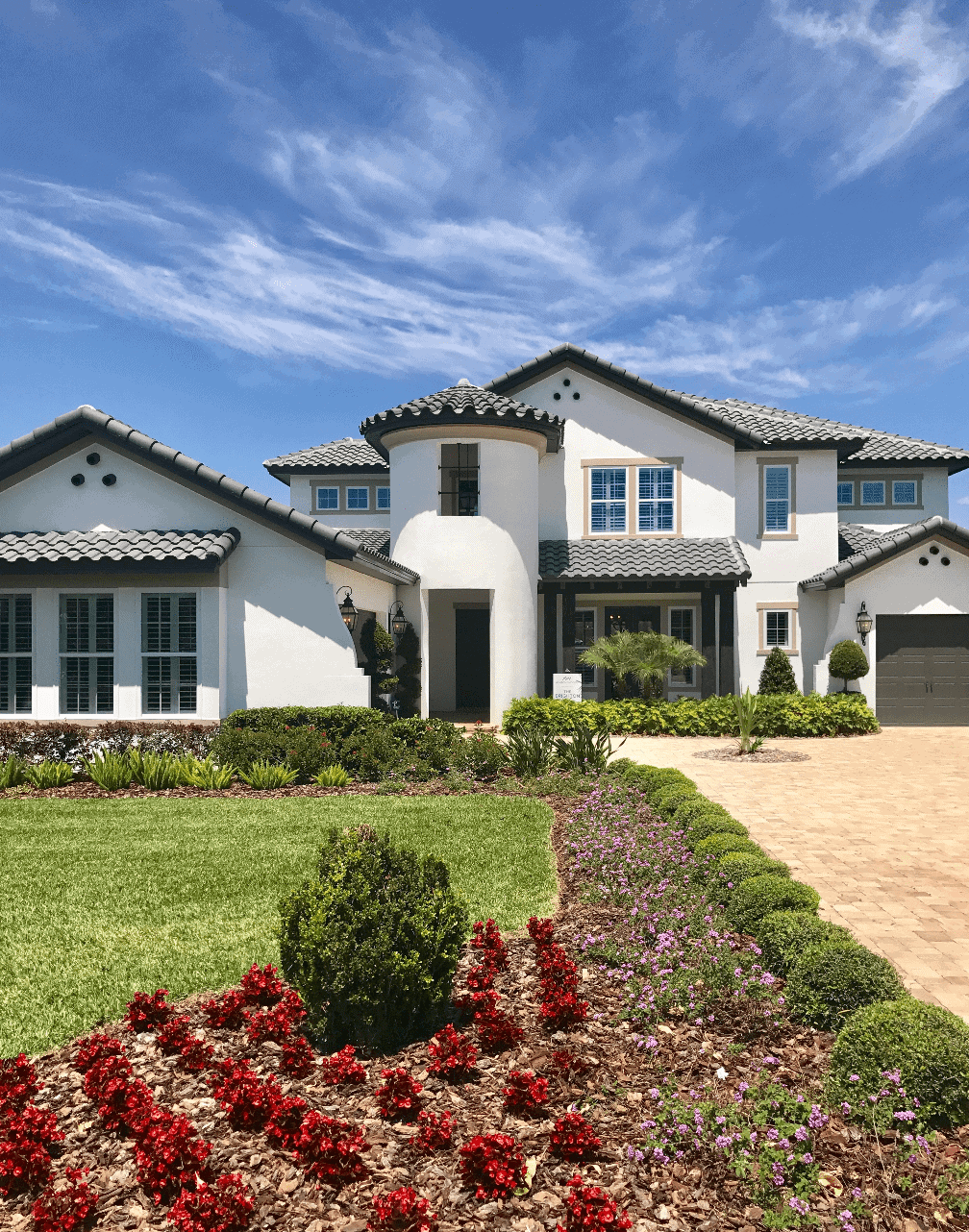 Housing Options
The villages boast a mixture of existing housing stock but also new construction. You'll find a little bit of everything, with architectural styles ranging from modern and contemporary, to Tuscan or even traditional styles.
Of course, if you're purchasing a new home, you can customize it with the developer. With regards to developers, several reputable builders are active in the area, including Pulte, Meritage (WaterMark), Aston Woods (Latham Park), Toll Brothers (Lakeshore), MI Homes, and Taylor Morrison Homes (Hamlin).
Local Government
The local government is Unincorporated Orange County. As such, all government services are provided through Orange County, including schools, the Sheriff's Office, the library system, and solid waste removal.
Location
For geographical orientation, Horizon West falls within the zip codes of Windermere (34786) and Winter Garden (34787).
The community is close to major roadways, such as the 429, Turnpike, I4, and 417, which link residents to Orlando. Driving to either Downtown Orlando or the Airport takes about 30 minutes which links residents to the commercial businesses and employers in the wider area.
Furthermore, Horizon West is just minutes away from Walt Disney World, and many residents can see a nightly firework show from Disney.
Amenities
Horizon West is a family-friendly community boasting A-rated schools, parks, soccer fields, and playgrounds. Ideal for families wishing to settle in the area!
Each village in Horizon West has a commercial center enabling residents to get the goods and services they need from nearby businesses. Some of the retail centers already completed include Flamingo Crossings, The Mark Shopping and Restaurants, and The Hamlin with its Cinepolis Luxury Theater.
In short, there are a wealth of retail and dining options near you in Horizon West. As the community grows in size and numbers, many businesses are also establishing themselves in the area.
Sport and Recreation Nearby
The green belt surrounding each village creates means there are many opportunities for an active, outdoor lifestyle. Here are just a few examples of sport and recreational facilities in the community:
Several bike trails, including the West Orange Bike Trail
The Tibet-Butler Preserve
Golf enthusiasts can enjoy the nearby golf courses
Water sports enthusiasts can enjoy boating, water skiing, and other water-related activities at facilities like the R.D. Keene Park and Boat Ramp.
The Roper YMCA offers a diverse program for fitness enthusiasts.
For the little ones, the Windermere Little League Fields.
In Horizon West you won't run out of things to do! As the community expands, the list of amenities, sports, and recreation opportunities, will only increase.
Places to Stay in Horizon West
Horizon West includes many available accommodations, so you can easily book a room that suits you. For example, many properties feature a fitness center to help you stay fit while on the go.
Orange County National Golf Center and Lodge
Golf enthusiasts will enjoy staying at the Orange County National Golf Center and Lodge. The golf course lies directly on the property, allowing easy access to the two championship courses, a shorter 9-hole course, a driving range, and more. A stay at the lodge is included with a golf package. The lodge rooms include amenities such as a full-sized refrigerator, sitting areas, and multiple bathrooms, making them a top choice for larger groups.
Address: 16301 Phil Ritson Way, Winter Garden, FL 34787
If the rooms at OCN are fully booked, you can still book a Play and Pay package with one of the
accommodations listed here.
Fairfield Inn by Hilton Orlando at Flamingo Crossings Town Center
A stay at Fairfield Inn by Hilton Orlando offers easy access to Walt Disney World Resort, as it is located at the western entrance. You can even enjoy some of the park's magic without leaving the hotel, as each morning, you'll be presented with Mickey Mouse waffles for breakfast. AddiSonal ameniSes include baTng cages, a pool, a soccer field, a splash pad, and more to help keep the kids entertained. Rooms are
equipped with kitchen appliances such as microwaves and mini-fridges to help your stay be more comfortable.
Address: 631 Flagler Ave Winter Garden, FL 34787
Residence Inn by Hilton Orlando at Flamingo Crossings Town Center
Also nearby the western entrance of Disney World Resorts, you'll find the Residence Inn by Hilton Orlando. This extended-stay hotel is a great opSon for businesspeople, as it includes a workspace, business center, and complimentary Wi-Fi. AddiSonal ameniSes include a free buffet breakfast, fitness center, pool with a bar and restaurant alongside it, and dog-friendly rooms. The suites include fully equipped kitchens, living areas, dining areas, and more.
Address: 2111 Flagler Ave Winter Garden, FL 34787
Home2 Suites by Hilton Orlando at Flamingo Crossings Town Center
The Home2 Suites by Hilton Orlando lies near mulSple a\racSons, including local golf courses and restaurants. There's quite a lot to do while at this hotel, including spending Sme at the various sports courts, swimming in the resort-style pool, and catching up on emails in the business center. This is also a pet-friendly hotel.
Address: 341 Flagler Ave Winter Garden, FL 34787
Springhill Suites Orlando at Flamingo Crossings Town Center
This hotel is located in Winter Garden, near Disney Springs, Disney World, and other top a\racSons. You can start your day at Springhill Suites Orlando with a plate from the complimentary breakfast buffet, have fun at the baTng cages, or enjoy the warm weather at the picnic area. Comfortable beds and amenity-rich hotel rooms are available here. As a bonus, you can view the fireworks at Disney directly from your room.
Address: 13279 Hartzog Rd Winter Garden, FL 34787
TownePlace Suites Orlando at Flamingo Crossings Town Center
Comfortable, spacious suites are available at TownePlace Suites Orlando. An onsite restaurant specializing in American food makes it convenient to enjoy a meal between visiting local attractions. The hotel also includes a 24/7 fitness center, an outdoor pool, a picnic pavilion, etc. Each suite comes with a fully equipped kitchen.
Address: 13295 Hartzog Road, Winder Garden, FL 34787
Homewood Suites by Hilton Orlando at Flamingo Crossings Town Center
You can stay at the Homewood Suites by Hilton Orlando for a home-away-from-home feel. These suites include streaming TVs, convenient digital keys, free Wi-Fi, and connecting rooms for larger parSes. Additionally, the hotel has an outdoor pool, business center, and meeting rooms.
Address: 411 Flagler Ave Winter Garden, FL, 34787
The Grove Resort and Waterpark
This exciting hotel is an ideal resort for families. It offers beautifully furnished rooms and plentiful water slides and pools to explore. It's also nearby the Walt Disney World theme parks. There's also a Springs Pool onsite, where adults can sip cocktails and relax. A spa is also onsite, offering massages and similar services. The Grove Resort and Waterpark has spacious two and three-bedroom suites for rent, each featuring full kitchens, washers and dryers, living areas, dining rooms, and multiple bathrooms.
Address: 14501 Grove Resort Ave. Orlando, FL, 34787
A-Rated Schools
Those interested in moving to Horizon West with kids or kids on the way will be happy to know that there are three A-rated schools in the community. These schools have shown commendable performance improvements, with ratings updated annually.
Independence Elementary School
Independence Elementary School has achieved an A rating for seven consecutive years, with the expectation of receiving the same rating this year. The school has also received awards such as the Golden School Award and The John Gardner Award of Excellence.
Address: 6255 New Independence Pkwy., Winter Garden, FL34787
Hamlin Middle School
This middle school has an array of extracurricular activities and electives that allow students to explore their interests, from Computer Technology to Orchestra and volleyball. The primary goal of Hamlin Middle School is to provide an enriching and diverse experience for students to help them achieve their long-term success.
Address: 16025 Silver Grove Boulevard, Winter Garden, FL 34787
Horizon High School
Horizon High School is a public school in Horizon West that has been newly built (2021). This school allows a maximum of around 2,600 students, with typical classrooms of a more intimate size with 16 students per teacher. This high school has many offerings, from journalism to ceramics and more. It also has an award-winning theater department.
Address: 10393 Seidel Rd, Winter Garden, FL 34787
Daycares
Many daycares are open in Horizon West, which makes it a wonderful location for busy parents. Some of the top options include the following:
The Learning Experience (Horizon West location)
Destiny Enrichment Center, LLC
KLA Schools of Horizon West
Bright Horizons at Windemere
Hospitals
One primary hospital in Horizon West is the Orlando Health Horizon West Hospital. It's conveniently located near the Western Beltway (State Road 429) and the Orange County National Golf Center and Lodge for easy access.
Address: 17000 Porter Rd, Winter Garden, FL 34787
Senior Care
One primary senior care company lies in Horizon West, Winter Garden Senior Home Care. This senior home care company specializes in providing in-home care to the elderly. They focus on providing passionate and empathetic care to local seniors through various services, such as assisted living support.
Address: 217 E Bay St, Winter Garden, FL 34787
Local Horizon West Grocery Stores
Larger name-brand supermarkets are available in Horizon West, including Walmart and Publix, which offer many items. However, a few local grocery stores are worth checking out; these supermarkets include Horizon Foods and The Grove. Additional supermarkets are situated in nearby towns, offering more grocery variety.
Looking to Move to Horizon West?
If you're in search of a new community with excellent activity options, plentiful shops, and A-rated schools, Horizon West is a great option for you. As an experienced real estate agent in Orlando, I can help you find homes that meet your needs, whether your primary focus is on a full bathroom or excellent architectural design! Contact me for more information on how to become Horizon West property owners.