If you're looking for a great place to visit in Central Florida, look no further than Clermont, Florida. This charming and pet-friendly community is the perfect destination for your next vacation from its beautiful lakeside setting, wineries, historic sites, and many other exciting attractions. The Clermont area is a short drive from the University of Central Florida and offers amazing food and activities to enjoy.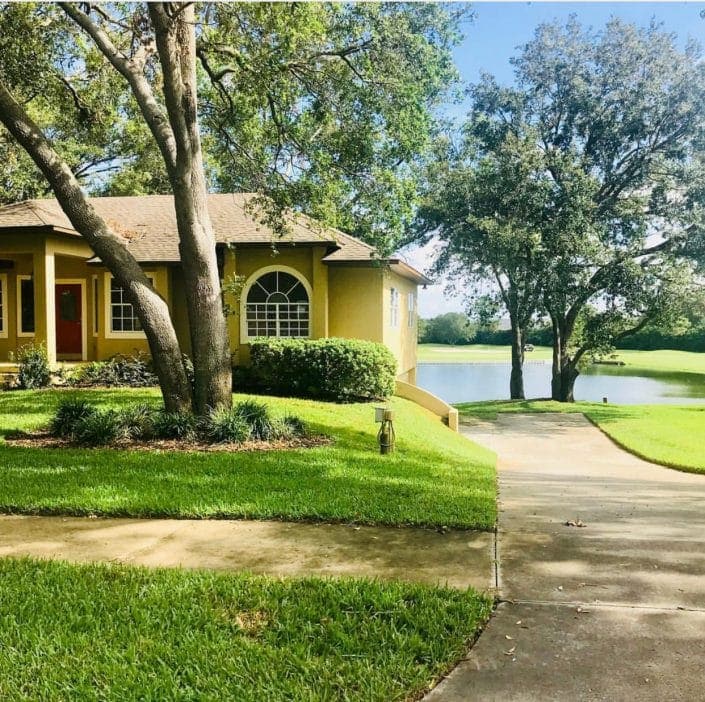 In addition, Clermont, Florida, is also a great place to live. It has a thriving community with plenty of activities and events to keep you busy, as well as plenty of natural beauty to enjoy. It's also conveniently located close to Orlando, making it the perfect spot for commuters.
While you're here, get to know Orlando and find things to do in Winter Garden, Windermere and Lake Nona too!
A Charming City with a History
The city of Clermont, Florida, located in South Lake County, has a rich and interesting history that dates back to the 1800s. Originally founded as a citrus town, it has become a thriving community with plenty to offer visitors and residents alike.
In the early 1900s, the city of Clermont began to grow rapidly as more and more people moved to the area in search of a better life. The town soon became known for its citrus production, and it was even home to a major citrus packinghouse. However, the Great Depression hit Clermont hard, and the citrus industry declined.
The city has since rebounded, and today it is a thriving community with plenty to offer visitors and residents alike. There are numerous waterfront parks and recreational facilities and various businesses and restaurants. Each year, the city also hosts several major events, including the annual Clermont Arts and Crafts Festival.
Things to do in Clermont, Florida
There is plenty to do with so much history and beautiful lakeside views when visiting Clermont.
Florida Citrus Tower
The Florida Citrus Tower in Clermont, Florida, is a beautiful sight to see. The tower was built in 1956 and is the only one of its kind in the world.
The tower is located in the heart of the Florida citrus groves and was built to promote the citrus industry. The tower is open to the public and offers a wonderful observation deck to view the surrounding area. There is also a small museum on-site that tells the story of the citrus industry in Florida.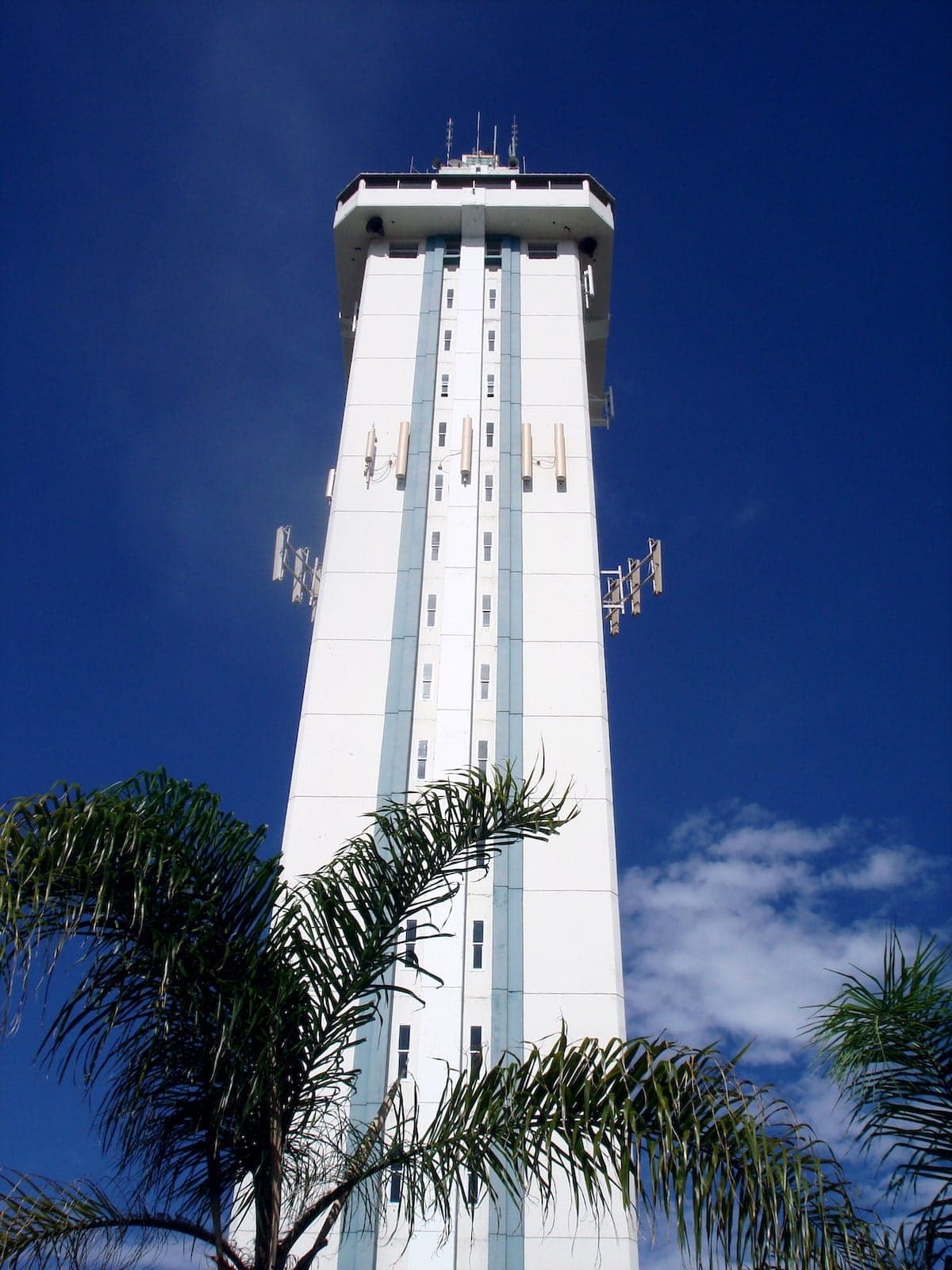 Clermont Historic Village
The Clermont Historic Village is located in the heart of downtown Clermont, Florida. The historic downtown Clermont was preserved for its historic architecture and culture and features several landmark buildings, including a courthouse, jail, and post office. There are also several shops and restaurants located in the village.
Ozello Trail
The Ozello trail runs from Clermont to Minneola, Florida. This trail is a great place for biking and hiking. In addition, there are many small parks located along the route that offer grills and picnic tables, where you can take a break while enjoying the picturesque scenery.
President Hall of Fame Museum
The President Hall of Fame Museum is a museum in Clermont, Florida, that celebrates the lives and accomplishments of U.S. presidents. The museum has interactive exhibits and displays that tell the story of each president, from George Washington to Barack Obama. In addition, visitors can watch videos, listen to speeches, and explore replica presidential homes and offices. The President Hall of Fame Museum is a great place for history buffs and anyone who wants to learn more about the U.S. presidency.
Southern Hills Farm
Southern Hills Farm is a beautiful farm to pick your in-season fruits and flowers like strawberries, blueberries, pumpkins, and sunflowers. This is a lovely place to visit with friends and family and enjoy a nice relaxing day with food, drinks, and live music.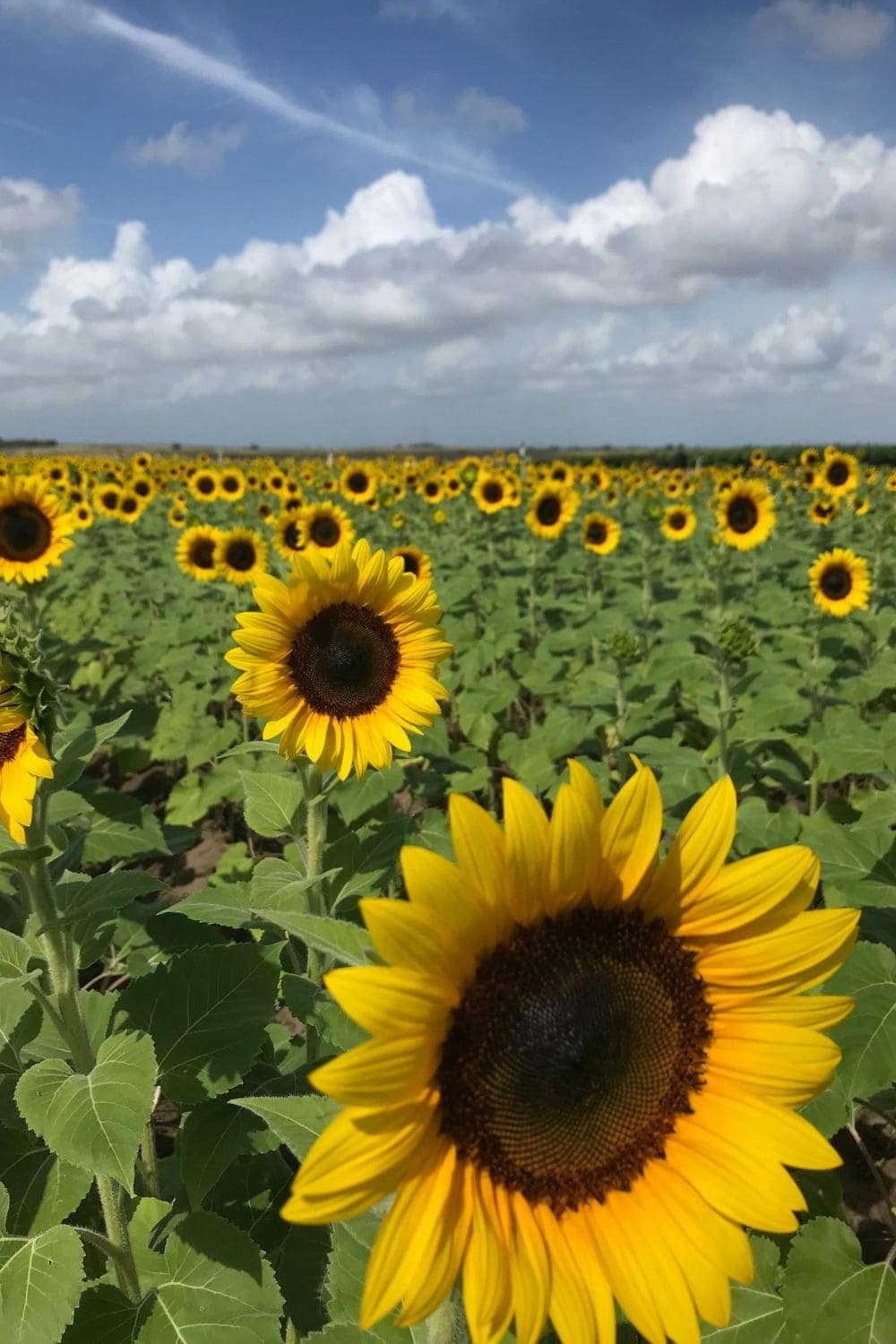 Blueberry Hill Farm
Blueberry Hill Farm also has fresh fruit to pick! In addition to picking organic and conventional strawberries, you can even fish on the property to catch your next meal. Clermont is one of the best cities to visit for fresh produce!
Lake Minneola
Lake Minneola is a beautiful lake located in Clermont, FL. It is a great place for fishing, boating, and swimming. In addition, several parks are located around the lake, which offers picnic areas and playgrounds.
Lake Louisa State Park
Lake Louisa State Park is a beautiful place to visit in Clermont, Florida. The park has several different activities for visitors to enjoy, including fishing, boating, horseback riding, and swimming. There are also several hiking trails in the park, which offer stunning views of the surrounding area.
Best Places to Eat in Clermont, Florida
After so many fun activities to experience, there are many delicious places to dine. We have included some of our favorite restaurants to enjoy on your visit.
Goombas Pizzeria
Goombas Pizzeria is a great place to eat in Clermont, FL. They have a wide variety of pizzas, calzones, and subs to choose from, and they're all delicious. Plus, their prices are very reasonable. I would recommend Goombas Pizzeria to anyone looking for a good pizza dinner.
The Friar Truck
The Friar Truck offers mouthwatering homecooked food and is known for its famous Biscoff bomb. They offer a selection of classic English meals that will transport you to another place.
Guru Restaurant
Guru restaurant has authentic Indian cuisine. Their dishes include tandoori and biryani specialties and they are known for their tasty food, quick service, and reasonable prices.
Los Reyes Mexican Grill
This delicious Mexican restaurant is a short walk from the main street in town. They offer healthy, fresh Mexican foods at affordable prices. Their dishes include tacos, burritos, enchiladas, and more. This is a great place to grab a quick lunch or dinner on your way home from town.
Clermont Brewing Company
If you're looking for a taste of the local flavor in Clermont, FL, be sure to check out the Clermont Brewing Company. This small-town brewery offers up some of the best craft beers in the area, and it's the perfect place to relax and enjoy a cold one after a long day.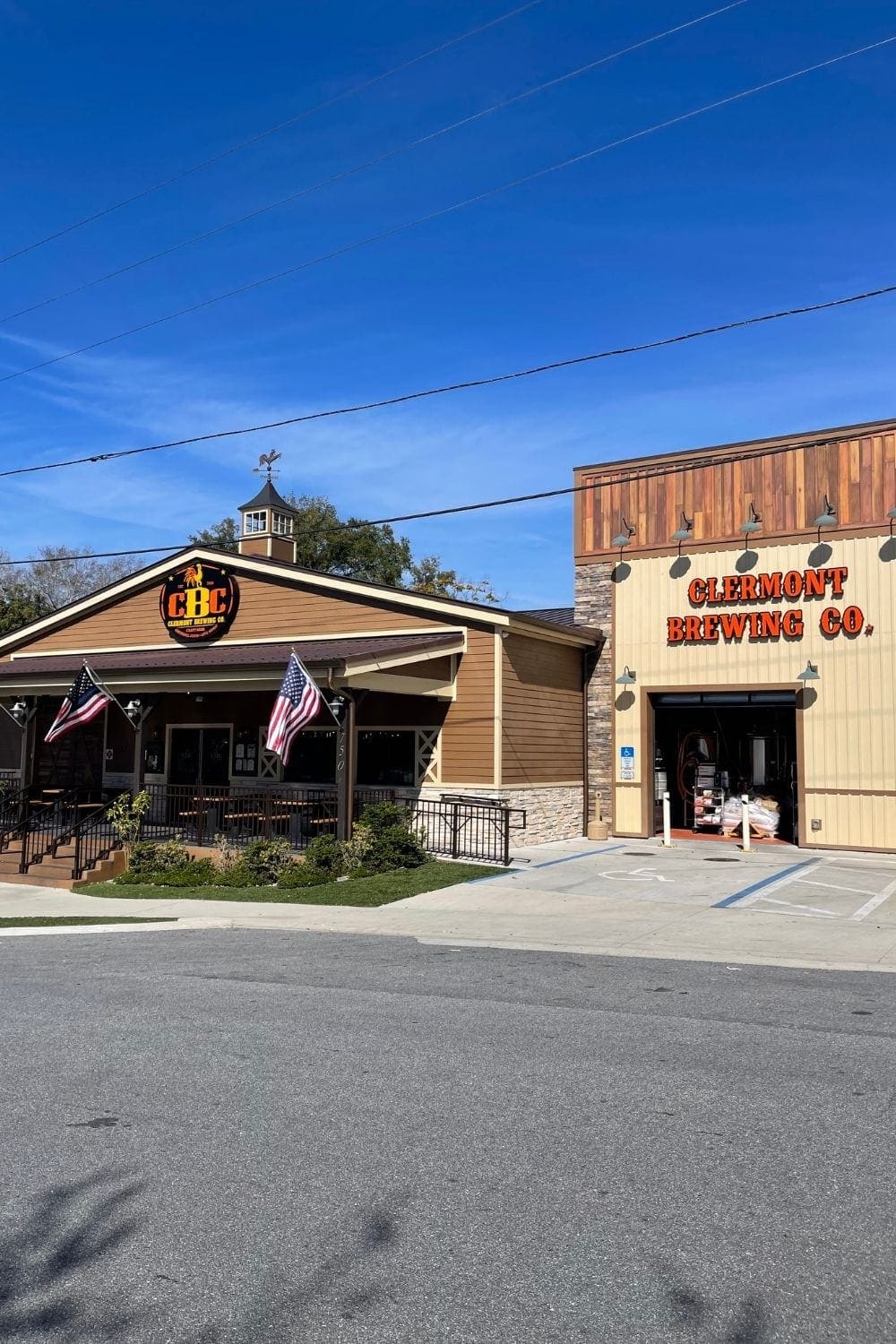 The brewery is also home to a wide variety of events, from live music performances to trivia nights, so there's always something going on.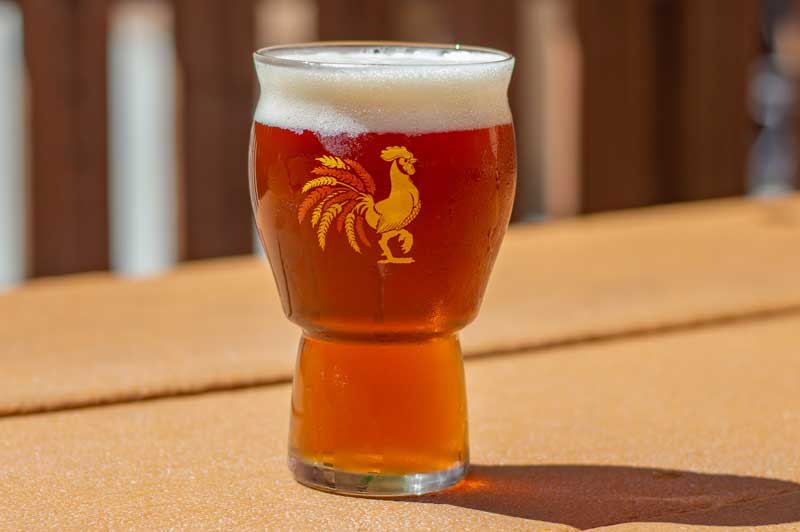 Keke's Breakfast Cafe
Keke's Breakfast Cafe serves up a variety of breakfast items such as pancakes, waffles, omelets, and eggs. The cafe also has a variety of lunch items, including sandwiches, salads, and burgers. Keke's is a great place to stop for breakfast or lunch if you're in the Clermont area.
Bottom Line
Clermont has something to offer everyone, whether you're looking for a place to dine or adventure. There are many delicious restaurants in the area, and there is also plenty of outdoor recreation to enjoy. So what are you waiting for? Visit Clermont, FL today!
If you are looking to relocate to Clermont, Florida, or the Orlando area, Nicole Mikle, Relocation Specialist, is here to help. Nicole has extensive experience in the Orlando area and will assist you in navigating the available homes on the market to find one that is just right for you!
Lastly, be sure to download our community guide checklist to Clermont so you can be sure to visit the best places!