Hello, and welcome to sunny Orlando, Florida! If you're reading this, chances are you're considering a move to this beautiful city, and I couldn't be more excited to help you make that dream a reality.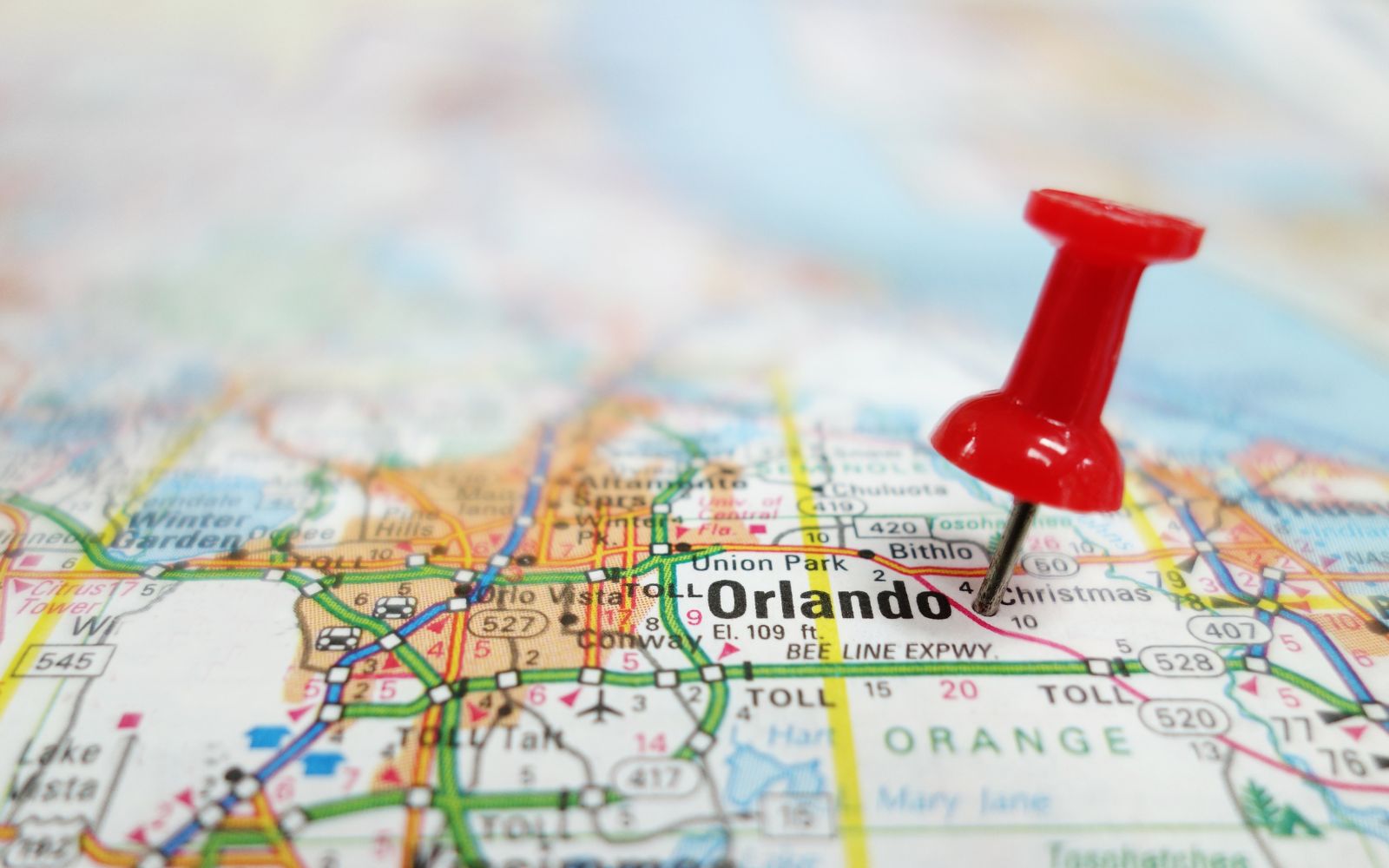 As a local real estate expert, I understand that relocating can be daunting. But I'm here to make the process smooth and stress-free. Orlando, Florida is a popular destination for people seeking warmer weather, beautiful beaches, and a vibrant cultural scene. In fact, it has been named one of the best places to move to in Florida by Forbes.
Keep reading, where I'll be sharing some insider tips on why Orlando is such a great place to live, work, and play, along with some practical advice on finding your perfect home in our diverse and dynamic real estate market.
Why are people relocating to the state of Florida?
​​Florida is America's third most populated state, boasting 21 million people. Nestled between the dazzling Gulf of Mexico and the majestic Atlantic Ocean on the southeastern corner of our nation, this thriving community relies heavily on tourism, transportation, and agriculture for its robust economy, which ranks fourth nationally.
It's obvious why one might be enamored with life here; from gorgeous beaches to year-round warm weather to being a popular destination among retirees – there genuinely are countless reasons why you'd love living in The Sunshine State!
Many are moving for business relocation. While others are looking for a complete lifestyle change. Whatever your reason, Central Florida offers something for everyone.
In a nutshell, here are a few reasons people are moving for a complete lifestyle change:
Robust economy
No state income tax
Year-round sunshine
A-rated school districts
Education options, especially colleges
More affordable cost of living
Low sales and property taxes
Diverse Job Market with opportunities in aviation, medical, autonomous vehicles, and tech
Many people are relocating to reduce the cost of living where they currently reside. I've had clients who moved from California, Chicago, Texas, Michigan, Virginia, Maryland, Washington DC, New York, and New Jersey in search of cheaper options. Additionally, a diverse group has recently shifted their homes from Europe and Canada due to more affordable costs abroad.
In addition to the tax benefits, corporations are relocating here because of Orlando's abundance of talented professionals – making it a premier destination for businesses looking to thrive.
With over 1,500 hundred people making a move to Central Florida per week, there's no better time than now to get started. Here's what you need to know before relocating to Florida: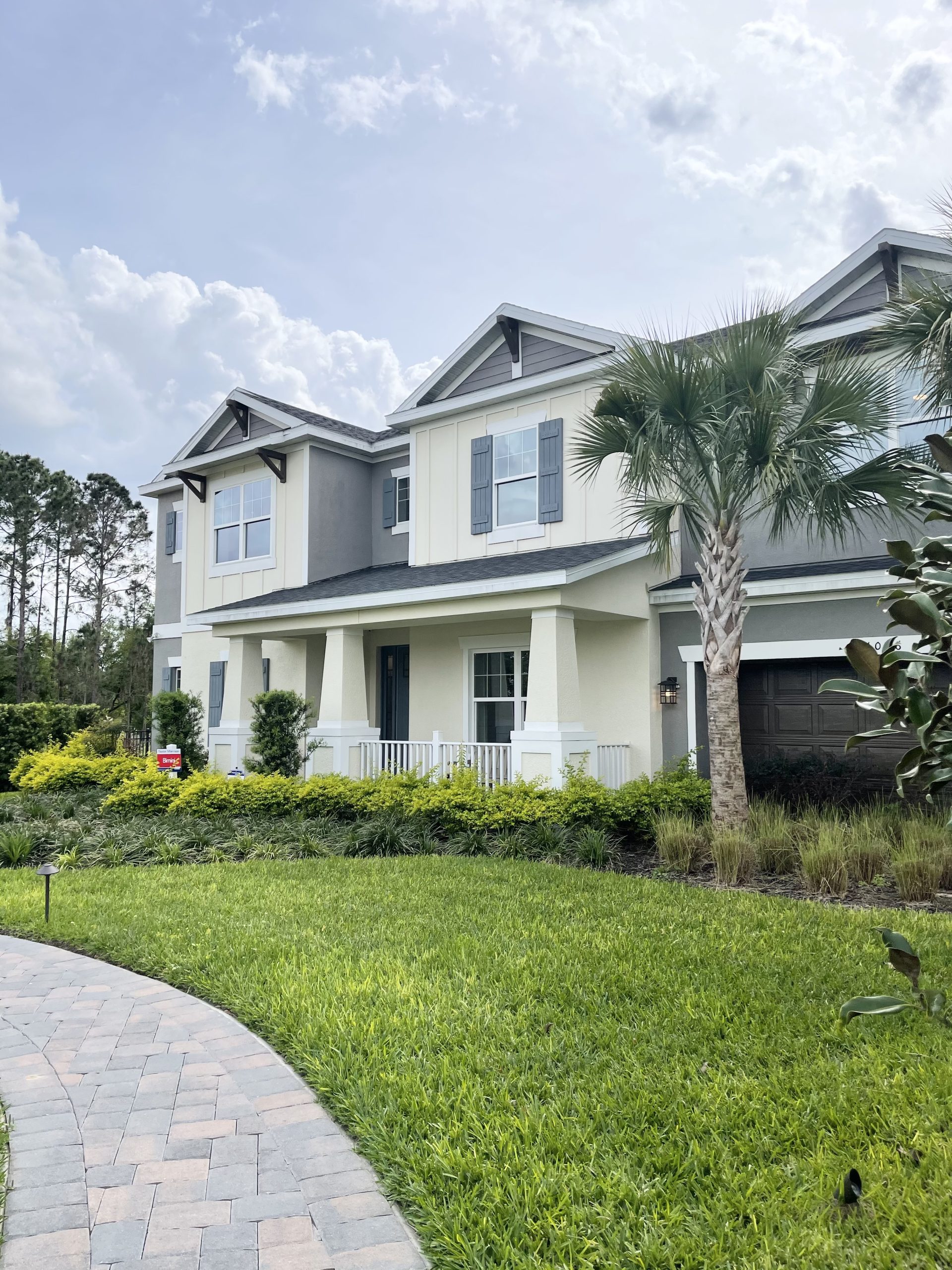 For Potential Homebuyers
Before you pack your bags and head south, it's important to do your homework and prepare for the move ahead. Here I'm sharing some tips on how to get ready to buy a home in Florida, from understanding the local real estate market to getting your finances in order.
Get a pre-approved mortgage
Getting pre-approved for a mortgage is an essential step in the home-buying process in Florida. It's a good idea to shop around for lenders to find the best mortgage rates and terms. You can check with banks, credit unions, and mortgage brokers to compare rates and fees.
Once you've chosen a lender, you must complete a mortgage application and provide the necessary documentation. The lender will review your information and determine how much you're pre-approved to borrow. I currently work with a team of lenders that can provide same-day approvals. Just ask me how.
Hire a realtor
Look for a Florida realtor with experience working in the area where you're interested in buying or renting a home. They should be familiar with the local real estate market and understand the neighborhoods you're considering. I can help you with that too:)
Purchase homeowners insurance
Your real estate agent can help you connect to a homeowner's insurance. Your insurance is reduced when you are a Florida resident and you live in the home full-time. The state gives you what they call homestead exemption.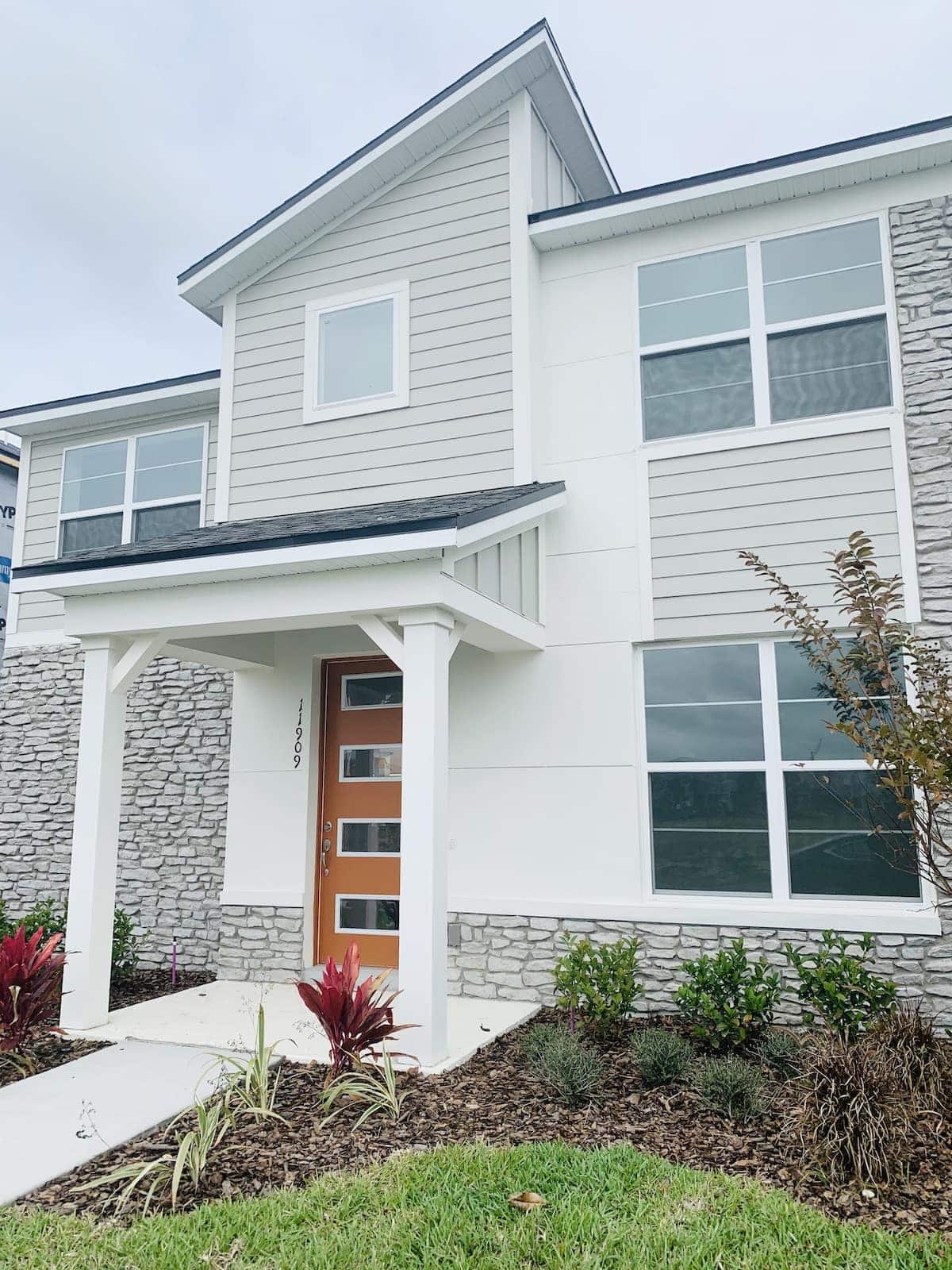 Moving to Florida Checklist
Whether you are looking to buy a home or just renting, this checklist will help you organize your to-do list before and after you move to Florida.
Make a budget for your relocation
When moving to Florida, it is essential to consider the style of your home, architectural details, and layout compared to what you are used to. To this end, assess all your furniture and decide which pieces should come along for the transition.
Are you a fan of modern or coastal interior designs? Instead of relocating existing furniture, why not save on costs and buy brand-new pieces instead?
When you relocate, it's common to find yourself paying thousands of dollars in moving fees and still having to part with beloved belongings due to lack of space. This can feel like a costly hassle for full-service moves when the funds spent on relocation could have been used towards purchasing new furnishings that fit your destination home and make it truly yours.
Start researching cities and neighborhoods
You'll want to identify the best areas for your budget, lifestyle, and work needs. Have a detailed conversation about what is important to you and/or your family.
Here are a few of the questions I like to ask my clients to help them narrow down the neighborhoods and home design styles they connect to the most:
How long are you planning to be here? Is this a short-term job position, or is this more long-term?
What is your favorite architectural design?
If you could create the perfect community, what would it include?
Is it walkable? Nearby coffee shops and restaurants?
Is it in the suburbs or the city?
Are schools a big deal for you? Even if they are not, remember the schools can create a demand for the neighborhood and create or sustain an increase in the pricing of the home.
You now understand that Orlando or Central Florida is your ideal destination. But what specific area will best suit you and/or your family?
Orlando has a lively downtown, but there are many suburbs with notably different vibes if you prefer to experience the region from a more local level. I offer virtual assistance to help hundreds discover their perfect home and community in this beautiful part of the country.
Once you have narrowed down your ideal community, I will present several neighborhoods that will connect to you best. I will then provide detailed information for you to add to your own research.
Here are some community guides and articles on the best places to live that are close to Orlando, Florida:
Visit your preferred neighborhoods in person
You need to touch it and see it to move forward with the exact location. View homes and the communities and see if you feel better about the area.
Get an estimate of living costs in your new city
Don't forget the cost of living change. Home values have been on a steady incline since 2021, and many are comparing recent home prices from 2019 and 2020 before making their purchase decision.
Sound research is key to understanding trends in your new city, so be sure to delve into what types of homes are available in the area that meets your needs!
When shopping for a new home, it's essential to compare the prices of the house itself and any associated taxes and insurance. Additionally, check out roof conditions, plumbing systems, and other features. Some components may need replacement or repair, which could affect your budget.
Sell your furniture or hire a moving company
Once you are ready to move, decide if you'd like to hire an experienced interstate moving company that can prepare you for your big move.
Or do you want to do it yourself? If you decide on the latter, list items for sale online, book a moving truck and storage units, and cancel your utilities at your former residence.
Consider hiring professionals who offer packing services to make the process simpler.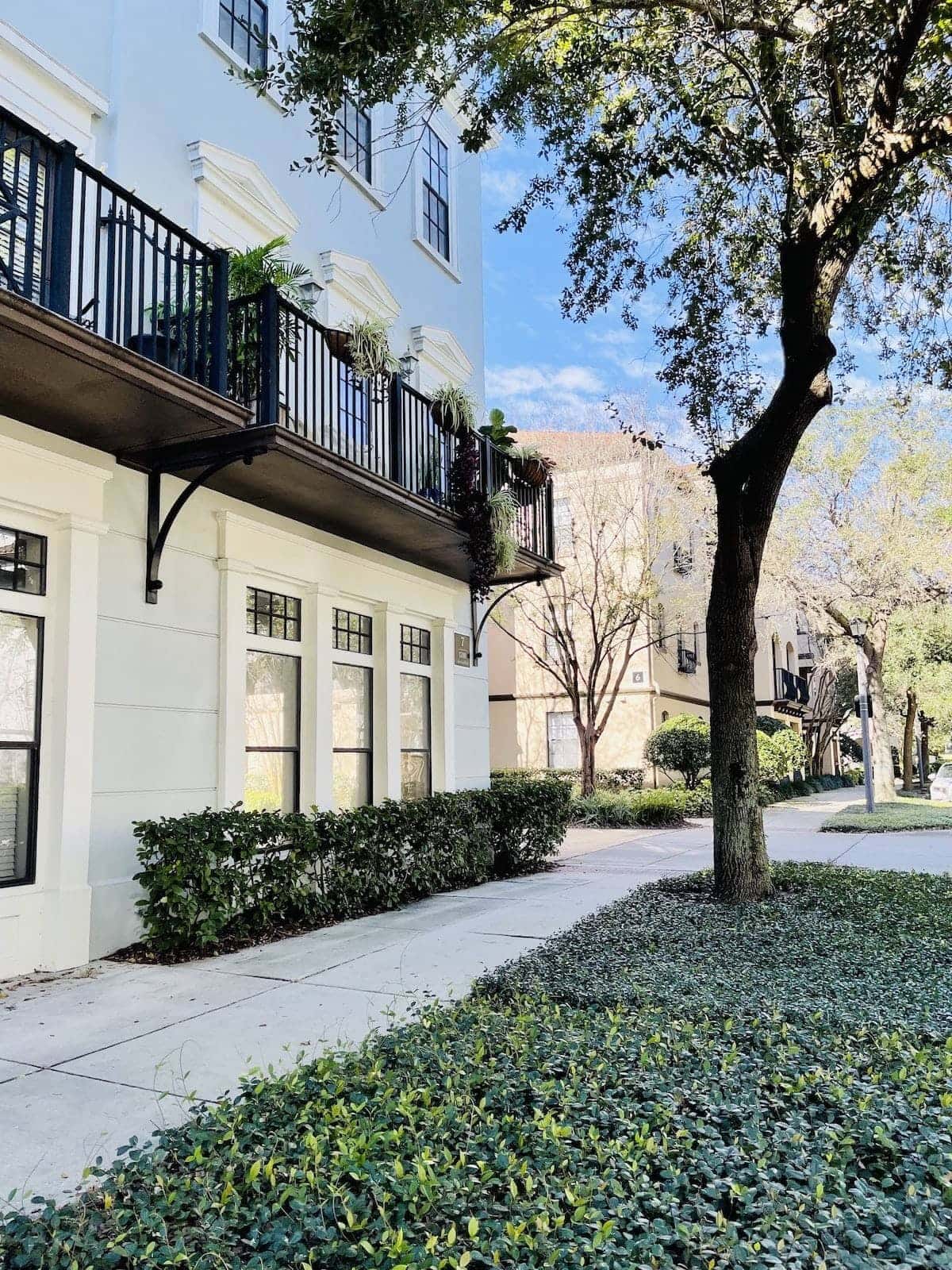 After You've Moved In
Here is your to-do list as you prepare to become a Florida resident.
Set up your utilities
Schedule your utilities with the power company, water and Cable/Internet providers – get it done quickly to ensure full access.
Change your address on all your accounts
This one can be challenging because most of them have so many accounts that include banks, auto insurance, credit cards, Amazon, streaming services, social media, etc. It's best to change your addresses on everything so you don't accidentally have anything sent to your old address in the mail.
Get a Florida driver's license
If you are relocating to Florida, you'll need to transfer your driver's license. You can do this by visiting the nearest Driver's License office and taking an eye exam, providing proof of identity, residency, and Social Security number. You will also want to register your vehicle in the new state.
Register to vote
Registering to vote is a significant step in relocating. It allows you to have your say and make a difference in the community you are living in. The process is simple, visit the county's election office or website and fill out the appropriate forms.
File for Homestead Exemption
Claim your Homestead Exemption to receive a tax reduction when relocating to Florida, and start saving money today.
Explore your new neighborhood and meet new neighbors!
After settling into your new place, you and your family may be itching to explore the area and meet your new neighbors. I can guide you to various exciting places based on your interests.
Additionally, joining local Facebook groups is a great way for all of us newcomers in Central Florida to connect – plenty of people are moving here every week!
How much money do you need to move to Florida?
The cost of moving to Florida can vary greatly depending on several factors, such as where you're moving from, how much you're bringing with you, and whether you're hiring professional movers or doing it yourself.
Here are some potential expenses to consider when calculating the cost of your move:
Moving Costs: If you're hiring professional movers, the cost will depend on the distance of the move, the amount of stuff you're moving, and the time of year. HomeAdvisor says the average cost of a long-distance move is around $4,300.
Travel Costs: If you're moving from out of state, you'll need to factor in the cost of traveling to Florida, including gas, airfare, and lodging.
Overall, the cost of moving to Florida can range from a few thousand dollars to tens of thousands, depending on your situation. It's essential to budget carefully and accounts for all potential expenses to ensure a smooth transition to your new home in Florida.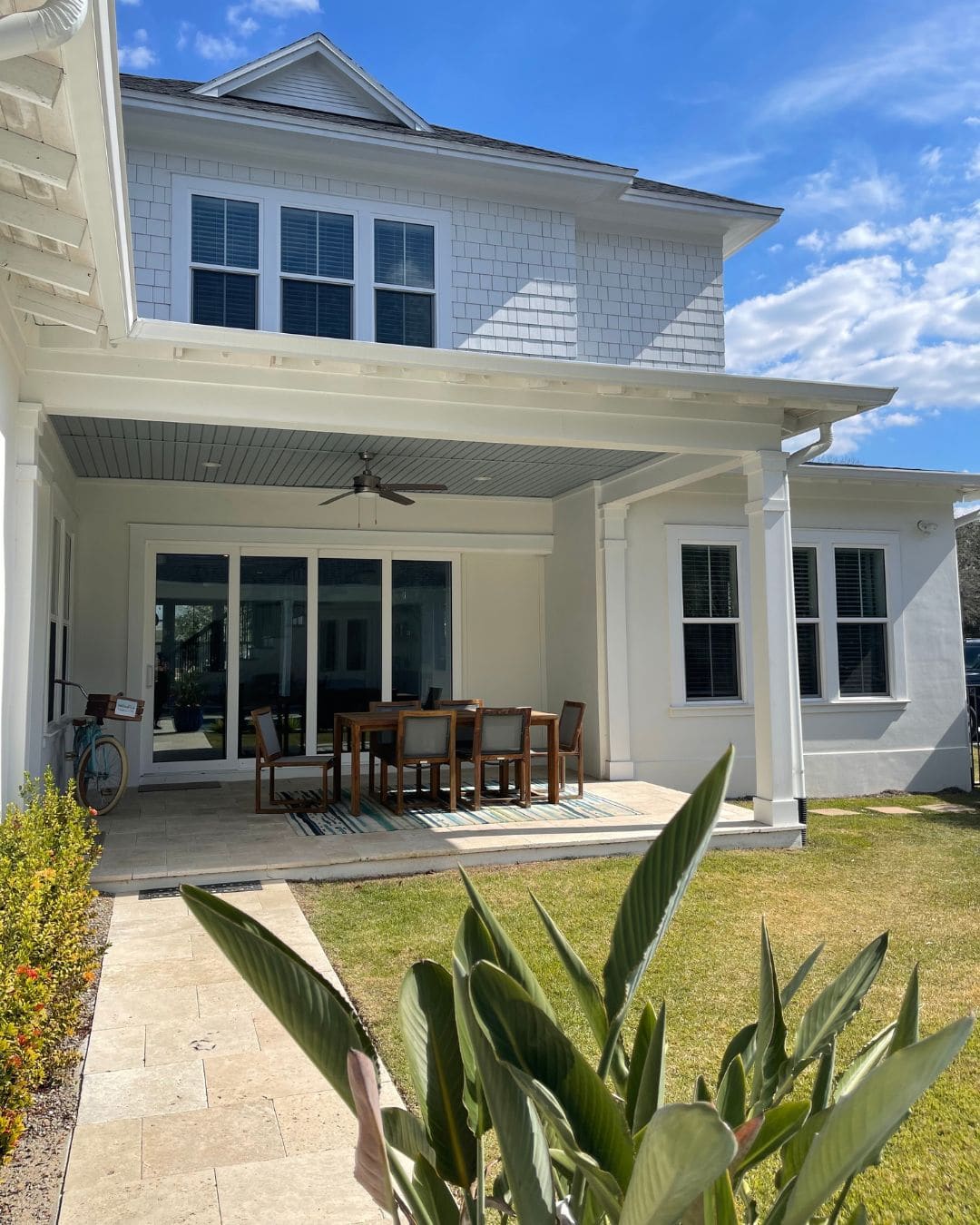 What are the taxes like in Florida?
Florida is known for having a relatively low tax burden compared to other states in the United States. Here is what you can expect regarding taxes in Florida:
State Income Tax
Florida does not have a state income tax, which means that residents are not required to pay state income taxes on their earnings.
Sales Tax
The state sales tax rate in Florida is currently 6%. Some counties and municipalities may also levy additional local sales taxes, varying from 0.5% to 2.5% on top of the state sales tax rate.
Property Tax
Property taxes in Florida are assessed locally, and the rates vary by county. Florida has a homestead exemption, which means that if a homeowner has a primary residence in Florida and has owned it for at least one year, they may qualify for a reduction in their property taxes.
Corporate Tax
Florida's corporate income tax rate is 5.5%, which is applied to net income earned by corporations in the state.
Florida is known for being a tax-friendly state for residents and businesses alike due to its lack of a state income tax and relatively low sales and property tax rates.
Final Thoughts
Whether you're a young professional, a growing family, or a retiree seeking sunshine and relaxation, I'm confident you'll find your slice of paradise in Orlando. So sit back, relax, and let us show you why we love calling Orlando home.
But before you make a move, it's important to have a plan. With so many details to consider, figuring out where to start can be overwhelming. That's why I've compiled a comprehensive checklist to help you move to Florida as smoothly as possible.
From finding a place to live to getting your driver's license, this checklist covers everything you need to know to make your transition to Florida a success. So, grab a pen and paper and start checking off those boxes!
When relocating, it is vital to have the support of a qualified real estate professional. To help make this process as smooth and stress-free as possible, I'm here to offer my assistance in any way I can.
Whether you need someone who has your best interests at heart months ahead of time or are looking for an expedited search, no request is too big or small! Having personally helped numerous clients with their fifth and final move before calling one place home – trust me when I say that together we will find your dream house without breaking a sweat!