Planned communities are rising in popularity because of their ability to provide residents with a higher quality of life. Central Florida is no exception, as it is home to a number of charming small towns that are perfect for those who want to enjoy all these charming towns have to offer. If you are looking for where to live in Central Florida, look no further than these all-inclusive small towns or gated communities.
Why Live in a Small Town?
The small towns in this article are designed with a specific goal in mind. The homes, businesses, and other amenities within are designed to support the lifestyle of the residents.
Living in a small town has several benefits. It can be easier to get to know your neighbors, and there is often more of a sense of community spirit. There are usually more amenities, such as parks and playgrounds, and it can be easier to get around. The homes and businesses in a planned community are often designed to look similar, which can give the area a more unified feel.
In addition, there are a number of charming towns in Central Florida. Quite honestly, it is hard to say which small town is the best to live in since it will depend on your unique taste. However, some of the most popular include Celebration, Winter Garden, Maitland, and Winter Park. These towns offer a range of amenities and are perfect for those who want to live in a friendly and welcoming community.
Our Top Picks
Orlando is an amazing place to live for many reasons. One of the main reasons is that there are so many charming small towns in Central Florida that are close to amazing places to visit, like Walk Disney World theme parks.
These towns offer a relaxed and laid-back atmosphere, while also providing all of the amenities and conveniences that you could want or need. Plus, the weather in Florida is perfect year-round, so you can enjoy the outdoors no matter what time of year it is.
If you're looking for a charming small town in Central Florida to call home, here are a few of our favorites:
1) Celebration, Florida
Most of us know of Celebration, Florida for its robust amenities. Celebration, Florida is one of the most popular planned communities in Central Florida. It was designed and developed by Walt Disney, and it is home to a number of beautiful homes and lush green parks. Celebration is perfect for those who want to live in a community that has everything they need, including top-notch schools, restaurants, and shops.
Celebration, Florida is a very nice place to live. The town is charming, the people are friendly, and it's a great place to raise a family.
2) Baldwin Park
This gorgeous area is very similar to Celebration, Florida. It is full of beautiful homes, shopping areas, restaurants, hotels, huge lakes, schools, amenities, and events. Two lakes are the focal points of this community. The region also has Blue Jacket Park, home of the RTC Orlando Memorial, as well as walking and cycling on the Cady Way Trail.
Baldwin Park offers something for everyone. From social areas like bars and restaurants to beautiful scenic places to sightsee and enjoy.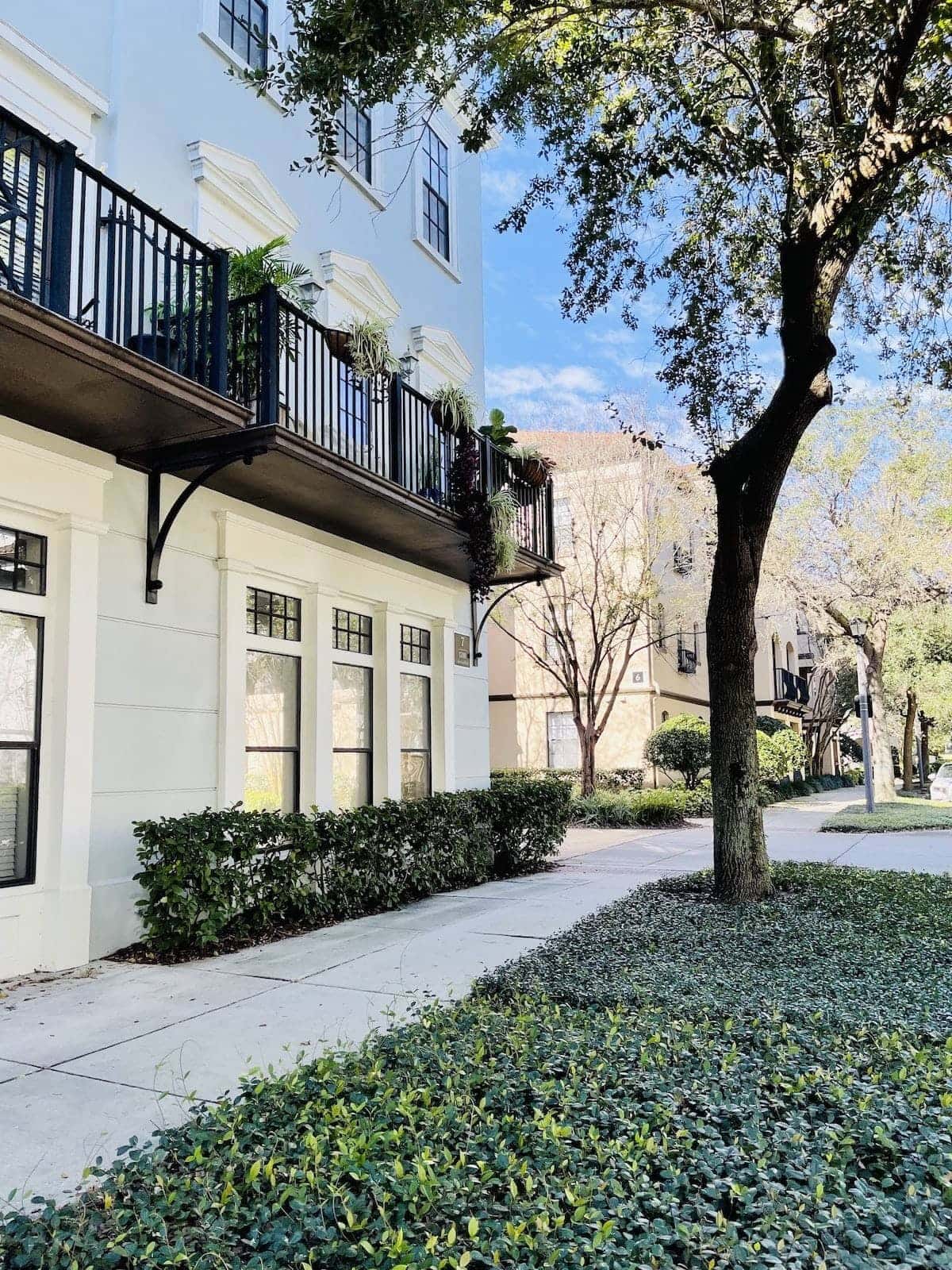 3) Downtown Historic Winter Garden
Winter Garden, Florida is a charming town that is located in west-central Florida. It was established in 1903 and today, it is home to a population of around 40,000 people, and climbing. Winter Garden is known for its historic downtown district, which is full of charming shops, restaurants, and cafes. The town also has a number of beautiful parks, including Central Park and Plant Street Park.
Downtown Historic Winter Garden is the perfect place to live if you're looking for a small town with a lot of character. The town is full of historic homes and buildings, as well as charming shops and restaurants. Plus, the town has a number of beautiful parks that are perfect for spending time outdoors. This is definitely a top pick for quaint towns in Florida.
Related: The Best Things to Do in Winter Garden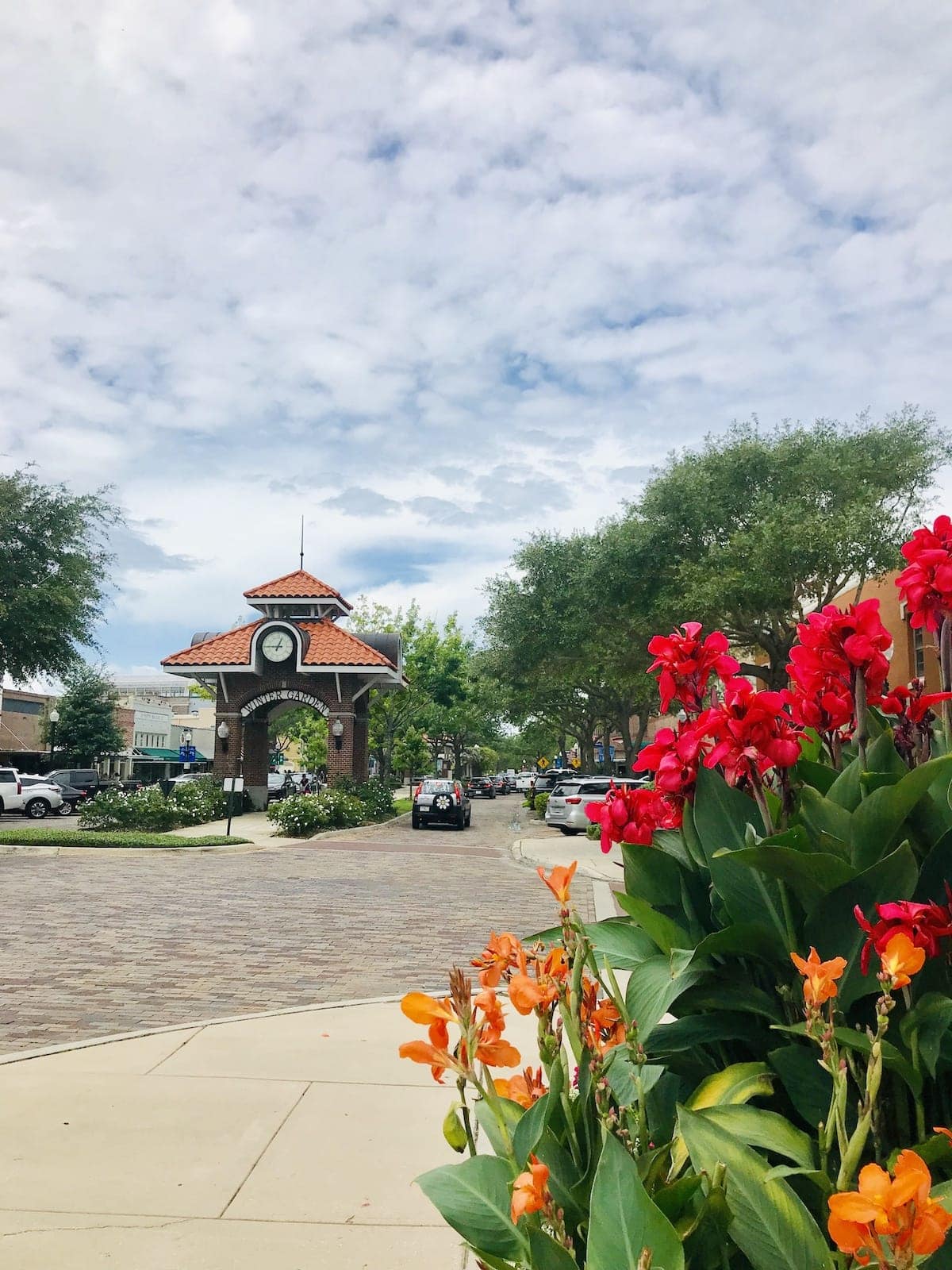 4) Park Avenue in Winter Park
Park Avenue is amazing and one of the top places to live. This community houses the Alfond Inn Hotel, beautiful boutiques, fine dining, art and music festivals, scenic parks, tree-lined streets, Multi-million-dollar homes, and historic bungalows.
5) Maitland
Maitland is located in Orange County and is considered one of Florida's greatest places to live. This area has a beautiful mix of urban and suburban feel and offers a lot of restaurants, coffee shops, and parks. Maitland is also home to Enzian Theater which hosts the Florida Film Festival. If you are looking for scenic and entertainment, there is a lot happening in Maitland.
6) Downtown DeLand
This historic community is rich in sites, parks, and attractions, and has 68 historic buildings. Some must-see aquatic attractions are the public fountain area along Indian Avenue, north of the Historic Courthouse, the rotunda area inside the Historic Volusia County Courthouse, and the Chess Park fountain and alleyway between Indiana and New York Avenues.
7) Downtown Sanford
Another quaint town is the Downtown Sanford. This area does not fall short of entertaining. There are plenty of local events to attend such as food festivals and concerts.
8) Windermere
Another popular planned community in Central Florida is Windermere. Windermere is a town in Orange County, and it is known for its upscale homes and beautiful lakes. It is perfect for those who want to live in a quiet and peaceful community, while still being close to all the action of Orlando.
Related: The Best Things To Do in Windermere, Florida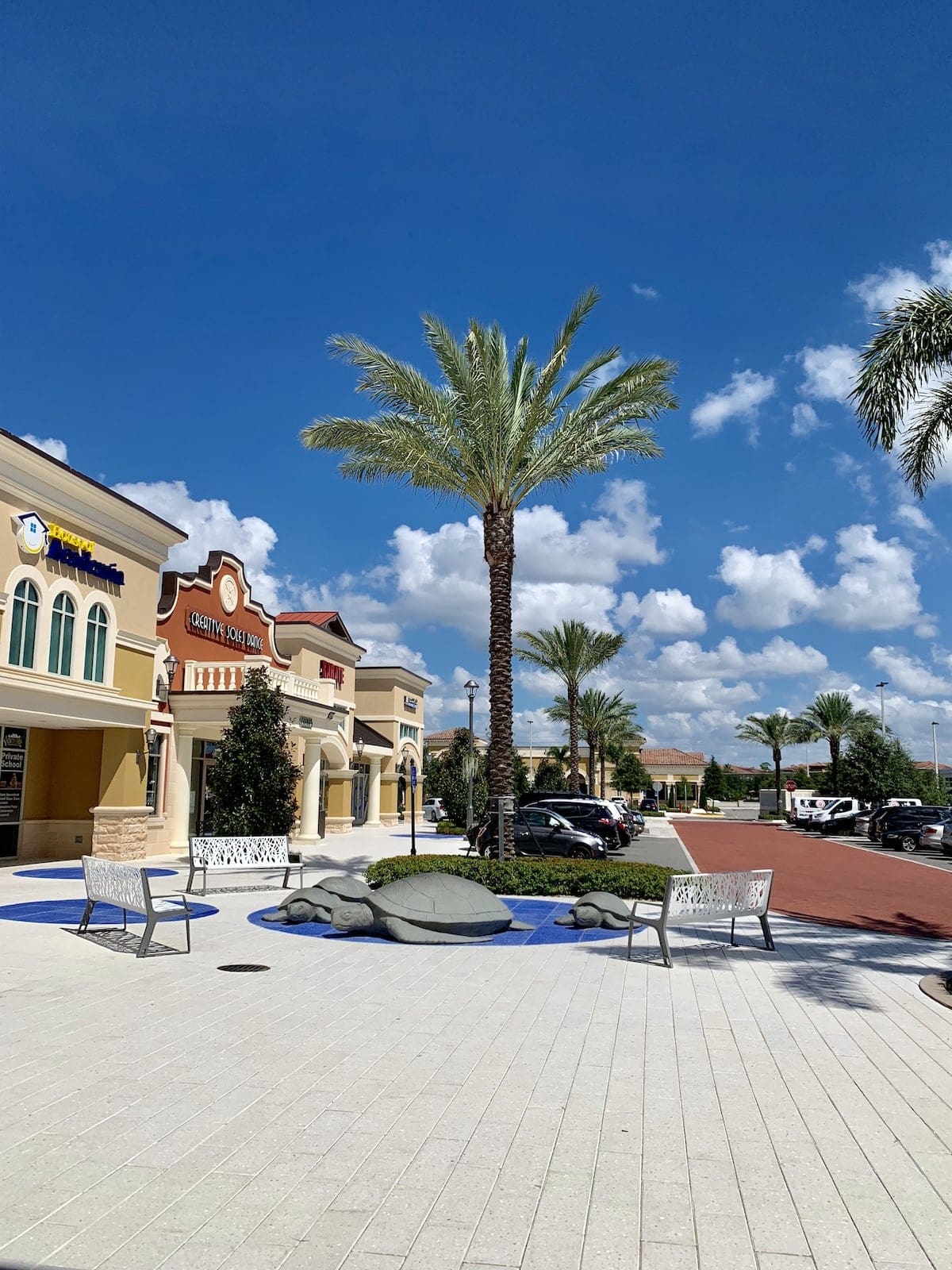 9) Mount Dora
Mount Dora is a quaint little town located in the rolling hills of Central Florida. It's known for its antique shops and annual festivals, and its downtown area is absolutely charming.
Florida's Charming Small Towns
Central Florida is home to some of the most charming small towns in the country. These towns are perfect for those who are looking for a quaint and peaceful place to live, with plenty of restaurants, shops, and attractions. If you're looking for a charming small town to call home, Central Florida is definitely worth checking out!
Here, you will find plenty of options, including Downtown Historic Winter Garden, Park Avenue in Winter Park, DeLand, Sanford, Windermere, and Mount Dora. Each of these towns offers its own unique character and attractions, making them perfect places to live.
Whether you're looking for scenic views, historic buildings, or a lively downtown area, you're sure to find a charming small town in Central Florida that's perfect for you.