Buying a new construction home in Florida is both an exciting and overwhelming experience. Like purchasing any product or service, there's a lot of research and questions to be considered, especially if you're investing in a new home. You are on the right page if you're searching for what considerations to make before buying a new construction home.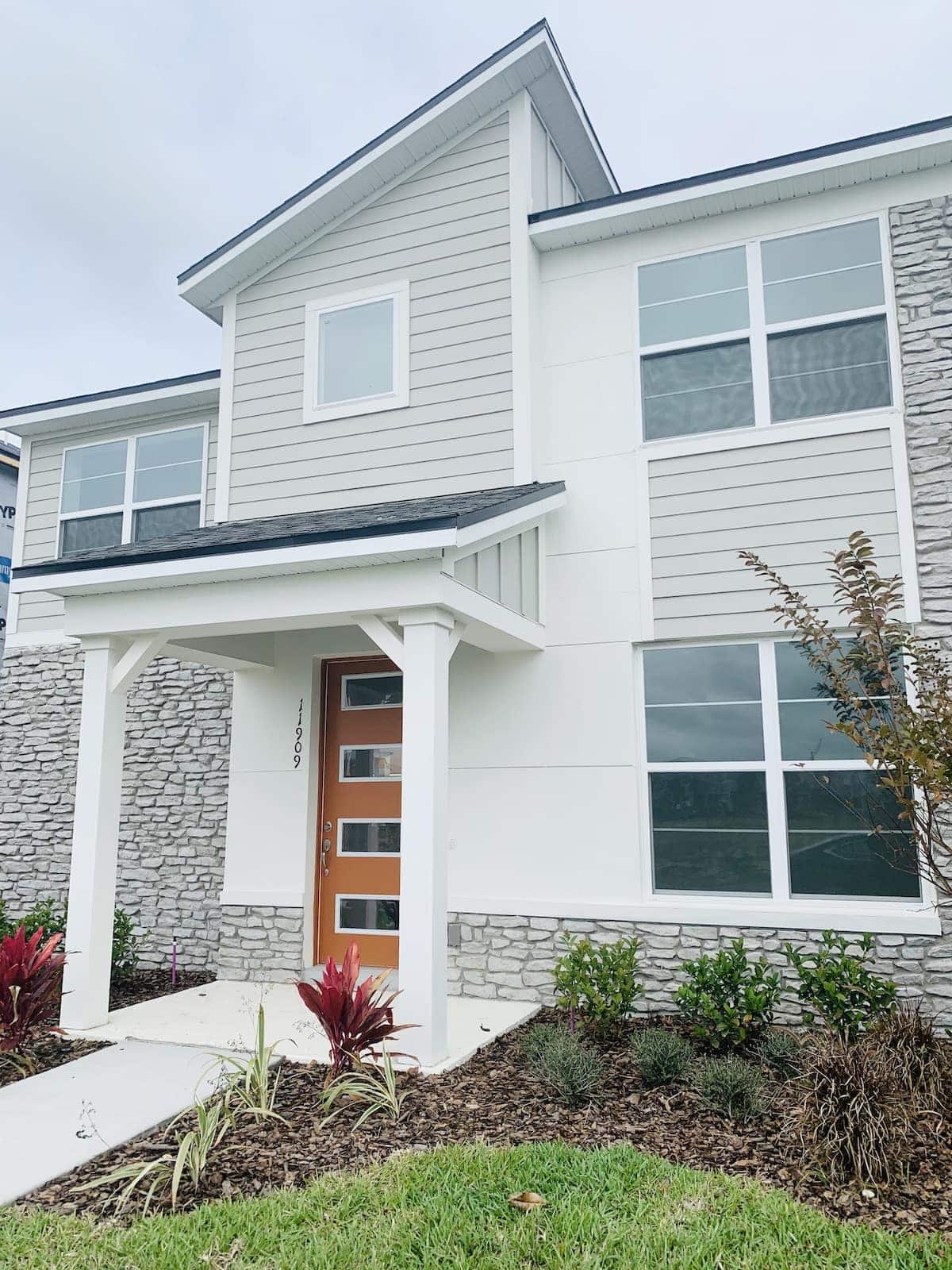 For years, I have worked as a real estate agent helping clients find the perfect home for their lifestyle and needs and gained much insight into the best approaches in getting the best deals worth your investment.
Continue reading, and I'll share essential tips when buying a new construction Florida home.
First off, what are the critical questions to ask when buying a new construction home? In summary, this entails these areas:
Features of the Home and Surrounding Property
These are the first concerns of homebuyers.
What would be the ideal location for me?
Some lots will be more expensive than others, but they will provide significant benefits in return. They may put you in a more desirable location, use flatter ground, have a spectacular view, or include features that increase the value of your home.
You could save money by sacrificing one of these elements or invest in a slightly more expensive lot because it has a clear benefit. Make sure you look at all of the available lots in a neighborhood.
What are the standard features included in this home?
Before a walkthrough of a property, it's best to get as many details of the property as to make sure the location and property fit your criteria before investing your time and effort in it.
Location
Size of the lot
Different elevations (Split-type, two-story with basement, etc.)
Garage or Carport
Kitchen Layout
Number of Bedrooms
Number of Baths
What's considered an extra?
Builders must work with a set of features that are standard with the rest of the properties. Every business will have its definition of what constitutes a standard. What one company considers optional may be regarded as standard by another.
In this regard, different companies will have distinct advantages. One may not provide as much "standard," but they may be more in line with your preferences. Find out which builder's standard features and extra costs best suit your needs.
Can I have additional features during the construction process?
Maybe you change your mind about something in the middle of the construction process. Is it possible for you to request that upgrade? Some builders are better equipped to handle this than others.
Some companies will charge you more if you change your mind. If you've already decided on a design, don't be concerned about this question. This is crucial if you want to make changes to your home as it is being built.
How many homes or features are in the community? 
Inquire about the community's and surrounding communities' plans. We have projections and guidelines approved months or years in advance in Orlando, and while they may change, it is all about educating yourself.
Other buyers have told me horror stories about not knowing any of the details, and most builders won't share those details unless you ask.
What school district does this neighborhood belong to? (Most of the time, in a growing area, this is subject to change, but knowing what that school is now and if a new one is expected to open by the time you move in is critical.) This is useful information even if you don't have children or plan to use this school.
Is there an HOA (Home Owners Association)? If so, how much and what is included in that fee?  
It could be used for interior roads, lawn care, pool and lifestyle community fees, cable, and wifi in some communities. Every community is unique and knowing that upfront will help you choose the best builder and community for you.
Builders and the Construction Process
How long has the builder been doing this business?
A reputable builder with experience will be able to demonstrate a track record of success. You could also inquire about the satisfaction of recent buyers of this builder's work. Contractors who frequently work with that builder are also a good source of information; inquire about their thoughts.
What is the builder's track record of selling in the specific area you are buying? 
Buying a new construction home often means getting a one-of-a-kind home. You always want your home to stand out from the crowd. However, the builder should have prior experience with similar homes. If there's a big feature, make sure the builder has done this before. You don't want to live in an "experiment" home!
The majority of builders will have completed home projects on hand. These are excellent opportunities to take a tour of one of their new construction homes. Pay close attention to the materials used and the details. If something doesn't seem right, ask them about it.
What is the builder's reputation for customer service, warranty work, and quality?
The majority of contractors offer a guarantee on their work, and some even use a written warranty agreement. This should clearly state what is and is not covered by the build, as well as for how long. When it comes to general contractor questions, it's crucial to inquire about warranties.
A one-year warranty is adequate, but two years is preferable. Others will offer long-term warranties on items such as the foundation.
Local Building Codes, Permits, and other Legalities
Even minor rules and regulations can obstruct your construction. It is your responsibility to make sure that your proposed construction complies with local ordinances and covenants.
If you're building a new or remodeling a home, you'll need a building permit, and you'll need to submit your plans to your local code office for approval. This includes architectural drawings, measurements, floor plans, information on the exterior material, and an elevation view.
Are you a licensed contractor in Florida?
This is the most important of the many questions to ask a general contractor. Construction is no exception.
Request a copy of their license and verify that it is current and in good standing with the issuing authority. This type of license is issued by the state of Florida. The Florida State Licensing Board for Contractors provides an online contractor search form.
MAKE SURE EVERYTHING IS IN WRITING and signed by all parties.
Price and Budget Costs
How much do you think the taxes will be? 
It's difficult to estimate taxes before annual property values, and millage rates are established because each year's property value stands alone. The value of a property isn't solely determined by the price at which it was purchased.
The market's value is reflected in the price. When sale prices drop, so do values; conversely, when sale prices go up, so do values. An arms-length sale price is one component used to help establish values, along with other market information such as comparable sales.
To get an estimate of future taxes, multiply your purchase price by the current millage rate in the tax district and where the property is located. (Please note that foreclosure or tax deed sales are not considered "arms-length sales" and thus may not be given the same weight in our sales comparison approach to value as arms-length sales.)
If your purchase price is a foreclosure price, you may be able to get a more accurate estimate of taxes by using the current market value of the house or an estimated purchase price if the property was on the open market.
*On January 29, 2008, Florida voters approved a new homestead exemption of $25,000 for homes worth $50,000 to $75,000. This additional exemption does not cover school taxes. As a result, the school taxes (approximately $200.00) must be added back into the Gross Tax amount.
Do you have a pricing sheet for available upgrades? 
Most new construction homes use builder-grade products, whether you're starting from scratch or customizing a prefabricated unit in an existing development or building. Unless your contract specifies otherwise, everything from your doorknobs to your light fixtures will most likely be builder-grade, which means low-cost materials and inferior workmanship.
As a result, many people who buy new construction homes opt to upgrade the features of their homes during the construction process.
Ask your builder if you can see finished models to get a sense of how much money you'll need to put toward upgrades. From there, you can compare what's in actual and what your contract specifically states.
If we had done it ourselves, we might have discovered that our kitchen cabinets and drawers lacked handles. The number and size of the cabinets included in our contract were all that were specified.
What's your typical payment schedule? 
For both you and your contractor you choose to work with, the payment schedule is critical.
You don't want to pay the entire cost upfront, and most contractors won't expect you to. Before work begins, discuss payment terms, including payment amounts, key deliverables, and due dates.
What To Expect When Buying a New Construction Home? 
I'm going to go over what I've learned over the years in great detail. The majority of these points are self-evident, but you still hear horror stories about buyers who don't know what to expect.
Expect delays in the process, and keep in mind that you're buying a new home, which means it won't be perfect. It's critical to choose a builder who stands behind their work and strives to provide the best customer service.
Reviews and seasoned real estate agent that specializes or are experienced understand the build process inside and out.
Here is a typical timeline (Please Note this is subject to change)
According to the National Association of Homebuilders, building a house from the ground up takes between 6.5 and 10.5 months. This includes obtaining permits and assuming that all construction work proceeds as planned with no setbacks, such as bad weather or a pandemic, for example.
When to Buy a New Construction Home? 
I always advise clients to purchase at the start of a new community release in Florida. Every three to five homes built, most builders raise the price. It can also be a fun time in the end, but make sure you have direct access to the builder and any potential options.
Consult an Independent Lender about all of your options. The builder will recommend their lender because if you use them, they will pay a portion of your closing costs, but I always recommend speaking with another lender who can show you a breakdown of all the fees so you can compare apples to apples.
What are the advantages of buying a new construction home?
Being the first to live in it, the energy-efficient qualities, and the savings that come with it. In Florida, we have strict builder requirements that currently protect you from hurricanes and sustained winds.
Homeowners' costs are reduced (everything thing is new like the roof, windows, appliances, and plumbing, just to name a few, and these are less liability for the insurance company)
Location in the neighborhood. Being able to locate yourself within that community. Whether it's an end unit, close to a park, lakefront, or on conservation, there's something for everyone. These are the most important factors to consider, and they are easy to spot in a resale community.
"What else do you need from me?" 
Remember that home construction is a two-way street. Builders will need to know they can count on you to respond quickly. Each builder may have a preferred method of communication or a schedule for working together.
This does not imply that you must follow it; you may have a different preference. That's all right. Simply make sure that these details are worked out ahead of time so that everyone is on the same page.
If a method of communication doesn't work for you, let the builder know – otherwise, he'll try to reach you in a way you'll ignore. The most important factor in ensuring that your new home is built exactly how you want it is clear communication.
FAQs About Buying A New Construction Home
Who pays closing costs for new construction?
Each builder will determine if and how much they will contribute to the buyer's closing cost. Most pay a portion if you use their mortgage and title company.
Timeline for buying a new construction home?
Each builder will have different timelines based on the demand, materials, and county permit timelines. In Orlando, it could be 6 to 8 months.
What to ask when buying a new construction home?
You should always ask what is included with the build process, what are standard included features, what are the expected timelines? Are there any current delays? If so, why?
What to look for?
Look for someone that has your best interest at the top of their list. Do your homework before meeting with anyone in person and asking as many questions as possible?
Disadvantages of buying new construction in a home?
Not having a definite close date is the one that is most frustrating for clients. Things are unpredictable, and expect delays. + Not being able to customize every detail of the home + Florida new home communities usually have smaller yards than many of the older communities.
Should you have a realtor?
Short Answer YES. You do need to work with a realtor that has experience in selling new homes. They will have the relationships and also provide you with information and explain specific things that are on your Must-have list.
Who pays the realtor?
The builder.
What is the process of buying a new construction home?
See the above answer in the body of the post.
Download the Checklist
Bonus Tip: It's best to hold off on closing on a new home until the work is finished. You don't want to give the builder an excuse to put off construction indefinitely.
Takeaway
Unfortunately, the closing date in a standard form contract may force you to close on a home that isn't finished (or even started). You may be asked to sign a purchase contract that is extremely one-sided. You'll be given a lot of deadlines (to make deposits agree to design changes, get loan approval, sell your current home, and close escrow), but the developer will have a lot of leeway in delivering the house—sometimes up to a year after the target date.
Do everything you can to get a better deal. Most importantly, you should set a reasonable deadline for canceling the contract and receiving a full refund if the developer fails to deliver the house. Make sure it's in writing once more.
[/vc_column_text][/vc_column][/vc_row]