Determining what you want to do to your home before you put your home on the market is a hard decision. There are many different opinions out there and ultimately it is your choice and your money. Where do you start? In this week's blog, I am going to share with you 5 Ways that will improve the way your home will look from the outside – in other words – Curb Appeal.
1. UPDATE WITH COLORED SIDING
Rather than just getting plain white siding, you might want to get a siding that has some color to it. You will improve the look of your house, and if you choose the right color, it can complement your neighbor's home colors.
2. MAKE A STATEMENT WITH NEW WINDOWS
If you do not have good insulated windows, it is a good investment. A term that you might hear is 'cladding' – the aluminum wrap on an exterior window frame, lets you have the beauty of wood inside and a low-maintenance covering outside. Cladding comes in a variety of colors from BOLD to NATURAL
3. GET A BRIGHT BOLD COLOR ON THE FRONT DOOR
If the exterior color of your home is neutral, then adding a dash of BOLD color to the front door is a great investment because it can boost your home value. You can either do-it-yourself or you can purchase a door that is already painted. Make sure that your front door has acrylic latex paint for a high quality finish.
4.ADD SHUTTERS
A great way to give your home a new look is to add shutters to the windows. Whether they are operational or just for a decorative look, make sure to look for fiberglass models, high-density PVC or composite wood materials. This offers the look of wood but don't start cracking, splitting or rotting.
5. replace your garage door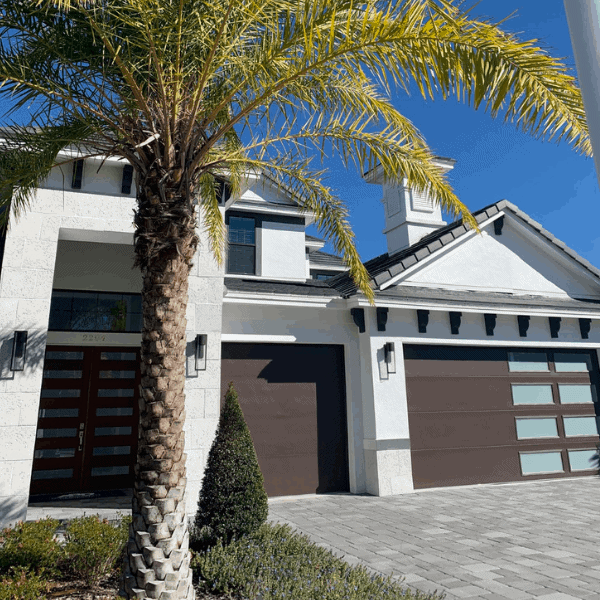 In many homes, the front of your home is the garage. If it's the first thing you see from the street, add an sophisticated look with a garage door that looks as welcoming as your front door.

I've seen everything from fiberglass, aluminum glass as well as wood doors. When you see all the options for windows you will have a hard time choosing. Why blend in when you can stand out?
Remember that curb appeal is the key to selling your home. Yes, staging the interior of your home is important, but don't forget that the exterior needs same attention to detail. The little things you're used to looking at may be a turn off to buyers. Trim the hedges, power wash the driveway and mow the lawn. Then take it one more step that will help your house sell faster by wowing buyers from the minute they pull the car up in front of your home.