When hiring or working with someone, including real estate agents, we can have great experiences and we can have not so great ones. As a Realtor, I know we are not all created equal, but if you know what to look for you, you can save yourself a world of trouble and headache.

Take your time to find an experienced, professional realtor who knows her territory, spends time building relationships with other realtors, builders, store owners and knows the surrounding communities. Someone who isn't just in it for the money, but who genuinely cares about you getting a good deal. Here are some areas to focus on that will save you, time, money and frustration:
1 – good realtors are connected
Working with a "top agent" means you should be able to benefit based relationships. This is something that can take years to build and cultivate. My clients reap the benefits because of the relationships I've built over 23 years in this industry with people involved in every area of a real estate transaction, including other realtors.
There are many moving parts when buying or selling home and quite a few people involved in your transaction: appraisers, title company, loan offers, home inspectors, builders, closing agents and movers to name a few. By attending industry events like Inman, where I build relationships nationally and internationally with others in the real estate industry or visiting the new builders to introduce myself I am setting myself and my clients up for more success.
Things pop up where one seemingly small thing can have a domino effect on your real estate transaction. Instead of every change or request feeling like a negotiation, solely based on your realtor's connections the person involved in your transaction can be motivated to make the deal go smoother for you. Whether it saves you time, money or peace of mind there is no substitute for having a realtor who has great connections.
2. Good Realtors are great Listeners
As a homebuyer you are going to find yourself focused on one or two neighborhoods with the right house, right # of bedrooms and bathrooms, etc and in your budget. During the initial meeting with your agent you may not realize or even forget to give you real estate agent the information they need to get you into your dream home.
The best realtors listen first and consult WITH you on the best options only after they've heard ALL of the details and the specifics of the best outcome you are looking for. They want to get to know you. They know what to listen for and what questions to ask to get inside your head and your heart so they can find you the perfect home.
I took out a newly divorced woman looking for a new home. We toured the house she said she wanted and as we drove around, I instantly knew what she wanted. And it was not what she said she wanted…new construction. I asked her if we could take a detour. By the time I drove her around the neighborhood, pointing out how it fit into her lifestyle and took her through the home, she was sold. It hit every one of her wants and needs.

Problem is she had no idea that neighborhood existed and that she could live the lifestyle she desired, a few miles away. You may not say all of that when you speak to your realtor, but an active listener picks up the things you're not saying or the things you don't think are important for them to know.
3. Good Realtors don't paint a rosy picture
The best realtors will not tell you what you want to hear so you will sign with them. The advice of an agent who understands it is not just about the price and location. Some of these factors may include: – number of days to close – what is needed for the next move – current perceived issues on selling the home – actual issues on selling their home


Be wary of real estate agents who paint a rosy picture of what it's like to sell your home or promise a trouble free buying process. There are too many things beyond your control. What they should be telling you is a) the level of communication they will have you with so you know what's happening every step of the way and b) their level of experience in overcoming various hurdles c) and how proactive they are to handle things while keeping calm.
4. Good Realtors Spend Time Studying
For this part I can only share what I do. A part of being able to present the best options for my clients means I need to know not just Winter Garden, which is my prime area, but to learn the different areas that make up Orlando.

For new construction homes that means introducing myself to the builders, touring the models, knowing the upgrades, the communities and knowing what the amenities are.

I have a school-aged son and knowing the importance of a good education, I find out what parents are looking for in terms of schools when relocating. I talk to other parents, research online and keep up to date on what new schools are being built when new communities are planned.
When a family is being relocated whether it's a new tech job downtown Orlando or at one of Lake Nona's new hospitals instead of stumbling on a house, it's up to your real estate agent to present you with options. The hours spent researching, visiting and getting to know different communities and neighborhoods goes a long way in presenting options to you for what's important, whether it's cut down on commuting time, a backyard pool or being close to that bike trail.
5. Good Realtors Know the Importance of Staging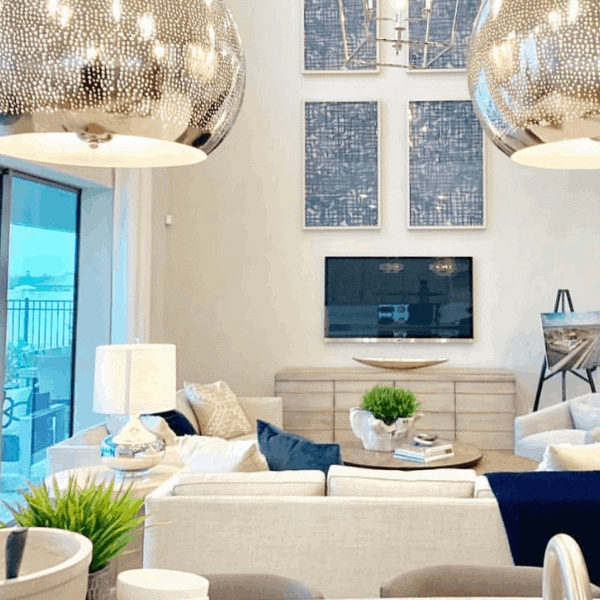 If I told you that by making the home you're selling look bigger, appear brighter, look cleaner and more spacious you could sell it faster and for more money, would you sign up? Of course you would.
Decluttering, painting and making minor repairs are a given. Add staging the living room, master bedroom and the kitchen and not only will you sell your home with less time on the market, but statistics show you are more likely to get top dollar when you put your house on the market.
When staging a home, 22 percent of sellers' agents reported an increase of
one to five percent of the dollar value offered by buyers, in comparison to
similar homes. Seventeen percent of respondents stated that staging a home
increased the dollar value of the home between six and 10 percent.

National Association of Realtors
That's what staging is and why it's important. A good realtor knows that and includes it as part of their presentation. Yes, it will cost you, but that's an investment that you get a return on when you sell your home.
As a buyer, staged homes not only make it easier to picture yourself living in that home. most times the homeowners have done repairs, painted and had the wood floors re-done or carpet shampooed, which saves you time and money when purchasing that home.
There's so much that comes into the equation when deciding who you would like guiding as you navigate one of your most important decisions and expensive purchases in your lifetime. There's a reason why most For Sale By Owners end up calling a real estate agent. If you think you can handle all of the action items then great! But if you need an agent that can get the job done, I am here to help you. Take a look at stories of how I have helped other clients sell their home on my Instagram page or feel free to give me a call.